Young Wigan goalie who consoled his devastated rival is praised for his sporting behaviour
A picture of a young Wigan goalie consoling his opposite number in a cup final game went viral after being shared on social media.
Published 14th May 2023, 04:55 BST

- 2 min read
Updated 15th May 2023, 09:14 BST
It happened at a tournament cup final between two local sides, which had to be decided by a penalty shootout because it was a nil-nil draw by full time.
Larson Rushton, the goalie for Pine Villa under-11s, saved his first goal, unlike his opposite number who then dropped to the floor and broke down in tears. Larson stunned spectators by running over unprompted to comfort him.
The scene was captured in a touching photograph which has now been shared thousands of times on social media, with many praising Larson for his sportsmanship and saying Premier League players could learn a thing or two from his conduct.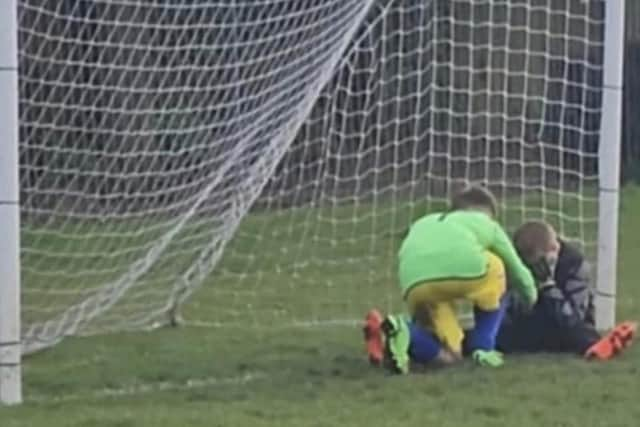 Larson, 11, who attends Woodfield Primary School in Swinley, said: "He was crying, even though it wasn't the last penalty. He was very upset. He had his hands on his face and I said, 'it's okay, we've got a couple more penalties left.'
"I felt bad for him, I just felt like going over to him to see if he was all right."
Proud dad Paul said: "There's a lot of animosity in junior football, on the part of both kids and their parents, so this was refreshing to see.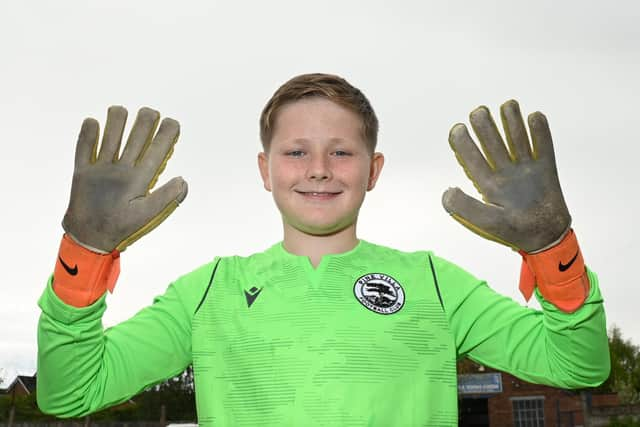 "Larson was playing in a tournament in Burscough - it was a penalty shootout at the end of the game. Larson had saved his, but the opposing goalkeeper didn't. It wasn't the last penalty and he had another four chances.
"Larson ran over unprompted and got down on the floor with the goalie to console him. He was encouraging him to keep trying and telling him he had other attempts left to make saves and not to worry and keep trying his best."
Paul, who owns the REPs and Rounds Fitness gym in Standish with wife Hayley, added: "It was a very heart warming moment to watch. Instead of being excited that his team were winning, Larson was more concerned that the opposition's goal keeper was upset.
"As a family we are immensely proud that he has such a kind and caring nature. He is such a kind young man and it shows a great sportsman in the making. You can't teach behaviour like that it's instilled in him.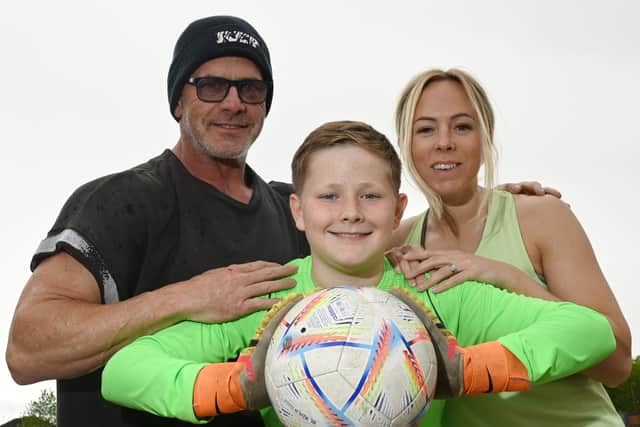 "He is always so switched on to other people's feelings, it brought a tear to my eye at the tournament and made us all so so proud of him and the amazing young man he's turning into."
The match was played on Sunday, April 30 at Burscough Junior Premier League. This was a tournament in which the players endured a series of three games that lead to a semi final, then a final. Pine Villa got themselves a well earned spot in the final, but by full time the score lay at 0:0 meaning the game then went to penalties to decide on the winning team.