Borough MP's bill in parliament for compulsory registration of white goods
Makerfield MP Yvonne Fovargue wants to make it easier for products such as fridge-freezers and washing machines to be recalled if they turn out to be faulty.
By Andrew Nowell
Published 10th Sep 2020, 09:18 BST- 2 min read
Updated 10th Sep 2020, 09:23 BST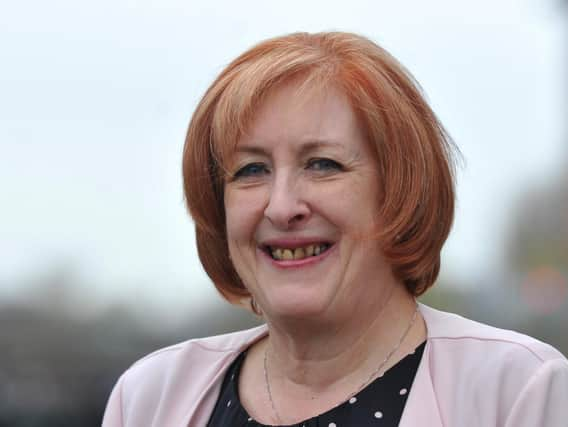 Registration is voluntary at present but Ms Fovargue, who chairs the all-party parliamentary group (APPG) on consumer protection, says this means manufacturers struggle to contact customers for repair or replacement when problems are discovered.
She cited the example of the recent Whirlpool recall scandal, where a potentially dangerous fault was discovered in certain Hotpoint and Indesit washing machines.
A number had suddenly burst into flames and in some cases caused major damage to owners' homes.
Whirlpool were only able to make contact with 40 per cent of customers for a recall and then only after a lengthy, high-profile campaign.
Recall response rates typically stand at between 10 and 20 per cent, Ms Fovargue said.
She said: "Voluntary registration of electrical goods has not worked.
"So many of us simply never get around to filling in the contact card or sending it off when we get home with our new appliance.
"Frankly, we need a bit of a nudge and my bill will provide this.
"By transferring the onus of registration from customer to retailer, it will be much easier to recall dangerous products, such as faulty tumble dryers, dishwashers or microwaves.
"Where a fault is discovered at the factory, manufacturers will now have access to everyone who has bought the appliance.
"They will not be able to contact the customer for anything other than a recall, so there will be no marketing calls or sales talk, just arrangements made for repair or replacement.
"My bill will not cover every eventuality.
"It will not deal with white goods bought second-hand, including through online marketplaces. But it is a good start.
"Anything which helps to prevent electrical fires should be welcomed by consumers.
"But it will also be good for the reputation of the retailers and manufacturers and I know many support this reform."
The charity Electrical Safety First, which supports improvements to the recalls and registration process, says faulty electrical products are responsible for over 7,000 domestic fires a year.
In England alone across the last five years, there were 33 house fires a day caused by white goods.