Chris Green MP: Delivering serious and right message
The cost of living crisis dominates our political landscape as much as it directly impacts upon many of my constituents.
Published 4th Mar 2023, 04:55 BST

- 2 min read
We know that the context is the war in Europe and the recovery from the Covid-19 lockdowns that had so much popular support.
It does not help anyone to play a blame game in this. Vladimir Putin, as President of Russia, cares nothing for us blaming him for the conflict in Europe.
Who do we blame in China as the evidence suggests that Covid-19 escaped from a laboratory, they refused to tell the world what was happening and why were they doing 'gain-of-function' research to make a dangerous disease more deadly?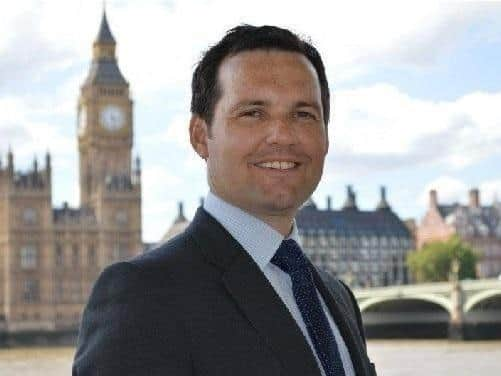 We can leave the international affairs to those who are responsible for them but we have to deal with the domestic consequences.
Despite the domestic turmoil and reports of economic disaster, Britain is actually doing better than expected.
Tax revenues are higher, the Bank of England will not have to raise interest rates as much as once thought and business has been more resilient.
After so much doom mongering, we can now be confident that a regular at a local bookies is going to be more reliable with the horses than economists are with our economy.
Despite our stronger recovery, we are still facing a tough time and I am not expecting the Chancellor of the Exchequer to have much good news when he delivers his Budget.
He will be honest and say that taxes are too high but we cannot bring them down yet.
He will likely say that we have to keep our belts tightened and that the taxpayer cannot afford any more spending.
This is the serious and right message even though there will be demands for spend spend spend.
It would be useful if other politicians got the message. We are not in a disaster zone but politicians have to understand reality, reduce the burdens of taxation where they can and avoid additional levies that are against the interests of businesses, workers and families.
As we emerged from the Covid lockdowns, so many people were shocked that the local political priority was to impose a charging zone on the whole of Greater Manchester.
Goods being transported by vehicles only a few years old would have been taxed for operating locally in Wigan but would not have the additional tax if they were in St Helens or Chorley.
Business, struggling to get by, would have been hit by more costs that would have forced some to close, others to move out of the area and the rest to put their prices up.
This Greater Manchester vehicle tax would initially have been imposed on businesses but would easily have been imposed on normal motorists too.
As if this was not bad enough, the mayor of Greater Manchester has just announced that he wants to impose a 'workplace parking levy'.
Any government would have struggled with war and Covid but why make things worse with more GM taxes?