Call for Wigan councilor who lives in Yorkshire to resign
Opposition councillors have called for a colleague who has moved to Yorkshire to step down as chairman of several council committees.
Published 9th Sep 2020, 09:22 BST

- 3 min read
Updated 9th Sep 2020, 09:26 BST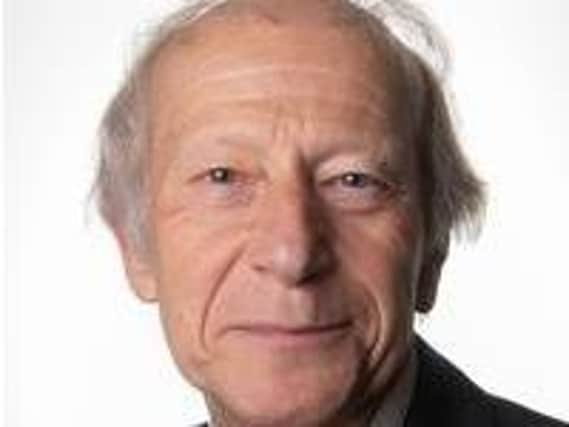 Independent councillors Jim Ellis, Stuart Gerrard, James Paul Watson and Jamie Hodkinson have all raised concerns about Tyldesley Labour councillor Stephen Hellier "no longer residing within the borough of Wigan."
Coun Hellier, chairman of the Planning and Licensing and Regulation Committees, insists he has done nothing wrong and has made the decision for "personal family reasons" and "not acted illegally."
Coun Hellier, who received £15,445.98 members allowances in 2018-19 which included a special responsibility allowance of £2,934.06, said his situation was"not uncommon among councillors."
However the quartet said he should withdraw from his position as chairman of the committees "with immediate effect".
They said that because Coun Hellier does not live in the area, they don't believe he should have a casting vote on "some very important issues" that effect residents in the borough.
In an letter penned to Coun David Molyneux, leader of Wigan Council, Coun Hodkinson said: "It has come to my attention that Coun Hellier who is a member of your political party is no longer residing within the borough of Wigan.
"I understand that in this unprecedented pandemic that a by-election is unfeasible at this time, however, as Coun Hellier is the Chairman of the Planning and Licencing and Regulation Committees - this raises many concerns.
"I believe that it would be best that Coun Hellier withdraws from his responsibilities as chairman of these three committees with immediate effect, due to the simple fact that as he no longer resides within our borough and as such he should not hold such a position of influence and responsibility."
Coun Stuart Gerrard said: "This by no means is against protocol until his term is up, but we have taken issue with this, due to Coun Hellier's position as chairman of three committees, one being the important planning committee.
"We have told the leader of the council and the chief executive our position on this, which is that he should stand down as chairman of these committees whilst he could have the casting vote on some very important issues that effect residents in the borough."
But a Wigan Council spokesman said Coun Hellier's situation "continues to satisfy" the requirements for being a councillor.
However they said questions about him being chairman of a committee is a "party political matter" as leadership choose these.
They said: "Coun Hellier did advise the council of his plans to move out of the area earlier this year.
"According to the criteria set out by the Electoral Commission, the elected member's situation continues to satisfy the requirements for being a councillor.
"Coun Hellier has continued to fulfil his duties and has attended all committee meetings virtually in accordance with the current practice of all members."
In a statement, Coun Hellier said: "Earlier this year I moved home from Tyldesley to live in Yorkshire.
"The move was not 'kept secret' and was necessary purely because of personal family reasons.
"I strongly refute the suggestion that I have abandoned Tyldesley.
"Nothing could be further from the truth and I know that the people of Tyldesley, whom I have represented as theircouncillor for 18 years, will understand fully my situation.
"Equally, I understand that some of my constituents may be concerned about this in terms of both the legal position and the practicalities."
"Although people might be concerned about the practicalities, my position is crystal clear. The people of Tyldesley elected me to continue to serve as their councillor.
"I intend to honour that contract. Additionally, as Chair of Planning, Regulation and Licensing, I am currently serving residents across the whole of Wigan in a demanding role made more challenging because of the coronavirus situation.
"Since the Covid-19 emergency in March, all of our meetings have had to be virtual but, personally, I am keen to get back to live meetings and, when lockdown ends, I will resume my monthly face-to-face surgeries."