Concern over rent increase for Wigan council housing tenants
Independent councillors have hit out at a proposal which will social housing rents rise.
Published 26th Nov 2020, 07:00 BST

- 2 min read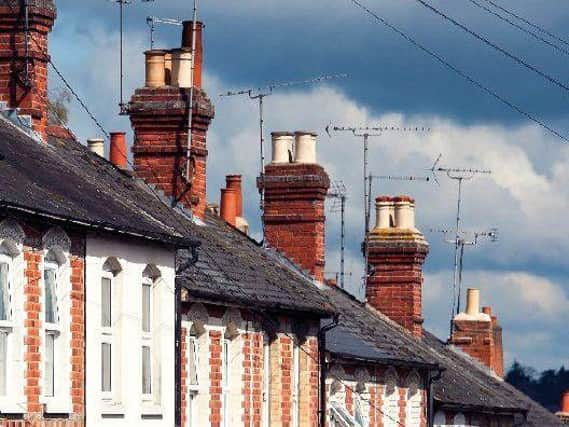 Under the move, council housing tenants in Wigan are set to see their rent rise by 1.5 per cent from April – one per cent above inflation and the maximum the town hall can raise it by.
It will be the second rent rise in two years, following a two per cent increase in 2020.
Next year's increase, which must first be ratified by all councillors at a meeting in December, will result in an average weekly rise in rent of £1.16 to £78.22.
Garage rents will also increase by 0.5pc, resulting in a weekly rise of just 2p.
The rise will affect all 21,676 tenants living in council dwellings in the borough.
The move has been criticised by Coun James Paul Watson and Coun Jamie Hodgkinson, who believe it will punish borough families already struggling on Universal Credit.
Coun Watson said that more than 5,000 families on Universal Credit in the area are already struggling and in rent arrears.
He said: "The council acknowledges that these families are struggling financially yet still plans to put rents up.
"Additionally, what about those on low incomes (6105 families) that don't qualify for benefits and are struggling and may have even been furloughed?
"I am not happy with this and when this goes to the full council I will be voting against this."
Coun Jamie Hodgkinson also hit out at the planned increase and called for rents next year to be frozen amid the coronavirus crisis.
He said: "This increase affecting the working residents who pay full rents in council property and in these testing times this year should be frozen to give people chances to get back on track and a bit of support."
It comes after local authorities were forced to reduce rent by one per cent every year for four years, cutting the costs of housing benefit for central government, but causing an estimated loss in rental income by £0.8m each year up to 2020.
Now, councils can raise rent for social housing by a maximum of the inflation rate, according to the Consumer Prices Index (CPI) in September, plus 1pc.
Last year, the council could have raised rent by up to 2.7 per cent for 2020/21.
But this September, inflation was at 0.5 per cent, limiting the maximum rise to 1.5 per cent.
The £12m generated from the rent rise will be invested in the council homes and help the council replenish its housing stock.
Tony Clarke, assistant director of finance at the council said: "This small increase will be reinvested into existing homes to ensure they can be maintained, as well as allowing us to add to our housing stock in order to meet demand.
"Residents with concerns about their rent should contact us as soon as possible so we can provide advice.
"By providing the right support at the right time we can overcome short term difficulties."