'Queen of Wigan' makes way for new mayor
It was out with the old and in with the new as the next mayor of Wigan was sworn in at the first full council meeting following the local election.
Published 25th May 2023, 08:03 BST

- 2 min read
Updated 25th May 2023, 08:20 BST
Coun Kevin Anderson donned the ceremonial robes and chain as he was cheered into the Wigan Town Hall chamber by his peers.
The cabinet member and portfolio holder for police, crime and civil contingencies will now chair full council meetings and represent the authority in local and national events.
As he took to the chair for the first time in front of his friends and family, he said: "What a great honour it is to be elected as mayor of the borough.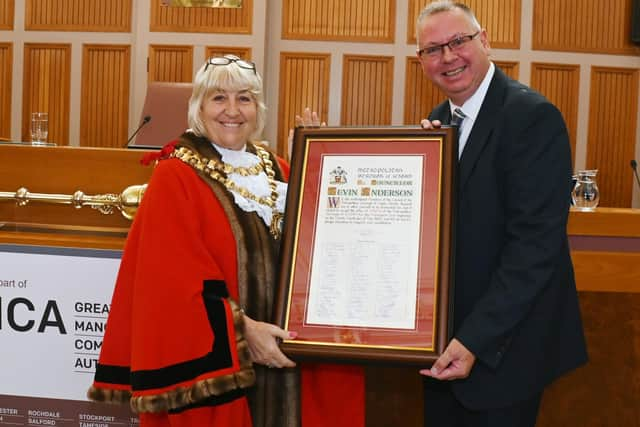 "Thanks to Marie (former mayor Marie Morgan) and Clive (former mayor consort) for the work they've done in the borough over the last year," the Leigh South councillor told the chamber. "I promise to hold the office with pride and humility and to the best of my ability."
Kind words for the new mayor were led by Coun Charles Rigby, who said: "The knowledge and experience he has gained puts him in an ideal position to take on the role as mayor."
Coun Anderson has big shoes to fill as numerous councillors got up to thank outgoing Coun Marie Morgan, for her service. She presided over major events such as the Platinum Jubilee, Queen's funeral, Charles's coronation plus the Rugby League World Cup and Women's Euros in the borough during her tenure.
Having conducted more than 300 duties as mayor in her 12 months, Coun Morgan was lauded as 'firm, fair, clear and considerate' by Coun Paul Kenny, who led tributes to her and her consort Coun Clive Morgan. He was followed by the pair's daughter and recently elected councillor Helen O'Neill.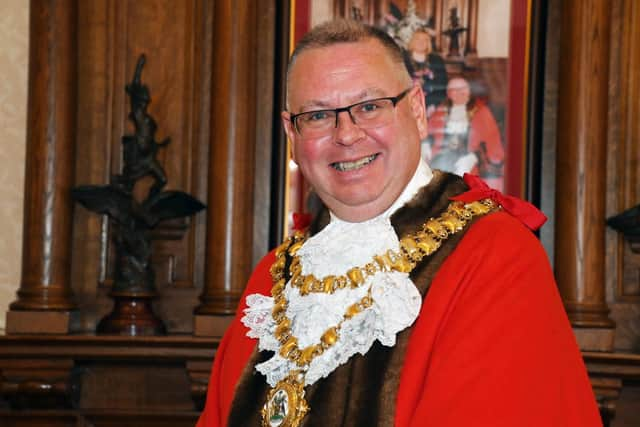 "Mum, you're amazing and you have been an amazing ambassador for the town," Coun O'Neill said. "Although I'm not sure your grandson is keen to give up the title he's given you as 'Queen of Wigan'."
Coun Morgan addressed the full council to offer her thanks for all the support and kind words spoken at the meeting. Her and husband Coun Clive Morgan stated their intent to return to increased family duties as grandparents now their schedules have freed up.
"Over this year we've travelled all over the borough and had the privilege of meeting many different community groups," Coun Morgan told the chamber. "I would like to thank all of them from the bottom of my heart.
"As I step down, I would like to say to my grandchildren that you now have your nanna back. I wish to offer Kevin (new mayor) and Sam (new mayoral consort) a fantastic mayoral year for the next 12 months."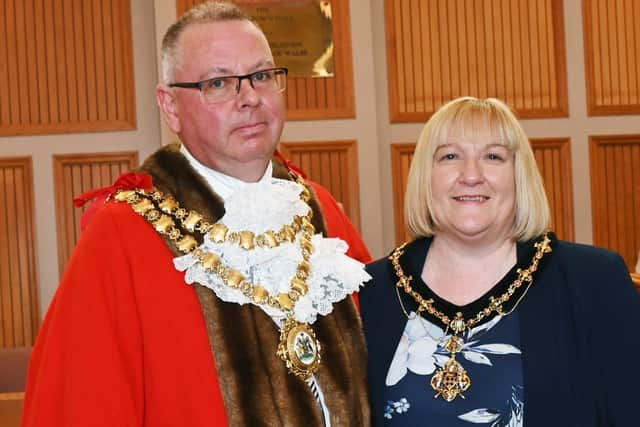 Coun Debbie Parkinson was later voted in as the new deputy mayor – meaning she is destined to become the mayor after Coun Anderson.