Traders fear for future of borough market
Traders fear they will lose their stalls and a borough market if  they are not given financial support by a council.
Published 17th Jul 2020, 14:26 BST

- 2 min read
Updated 17th Jul 2020, 15:06 BST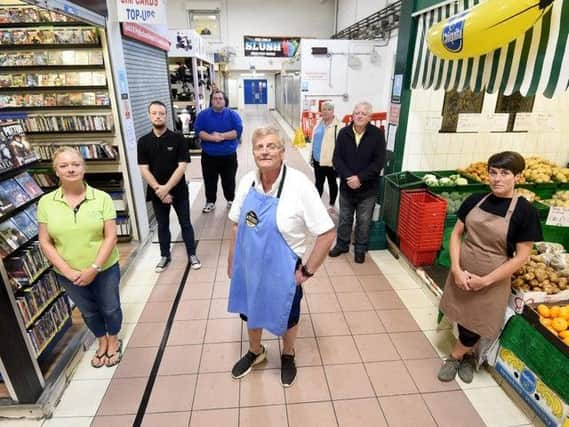 James Morley, who runs Gremlin Games on Leigh Indoor Market, made the call last month but said it has fallen on deaf ears.
Mr Morley said he has been approached by stallholders incuding the butchers, fishmongers and fruit and veg stalls, who are "struggling to make ends meet."
He said: "All of whom are now stuggling to make ends meet. The fruit and veg stallholder has cut his staffing hours right back and his next step is redundancies.
"I have also requested a meeting with the council to address the immediate and ongoing issues regarding the markets. I am yet to receive a reply.
"If we lose the food stalls, we will lose the market."
He also claimed the food stalls in the market could have remained open from the start of lockdown as they are "essential."
However a Wigan Council spokesman said it is not in a position to offer additional financial support.
They said: "After receiving Public Health guidance, the council decided to close both Wigan and Leigh market to ensure the health and safety of traders and shoppers. Neither market is classed as a food market as both offer a range of different products. This decision was welcomed by many who did not feel comfortable opening given the unprecedented health crisis we face.
"We appreciate that not just market traders but many businesses across the borough will feel the negative economic impact of covid-19.
"From the outset we have looked to support our market traders by suspending rent charges while they have been unable to trade and ensuring grants they are entitled to are swiftly distributed.
"The council is forecasting an in-year shortfall of more than £40m for 2020-21 due to the implications of the pandemic and is therefore not in a position to offer additional financial support.
They added: "We are still very much in the infancy of getting businesses back reopen and hopefully over time as we continue our recovery, shoppers will feel more assured of heading into our town centres to support local businesses."