Councillor's concern over Wigan town centre road closures scheme
Independent representative for Hindley Green ward Coun Paul Maiden has criticised the experimental order to change vehicle access rules on a number of streets.
By Andrew Nowell
Published 5th Jun 2020, 15:45 BST- 2 min read
Updated 5th Jun 2020, 15:52 BST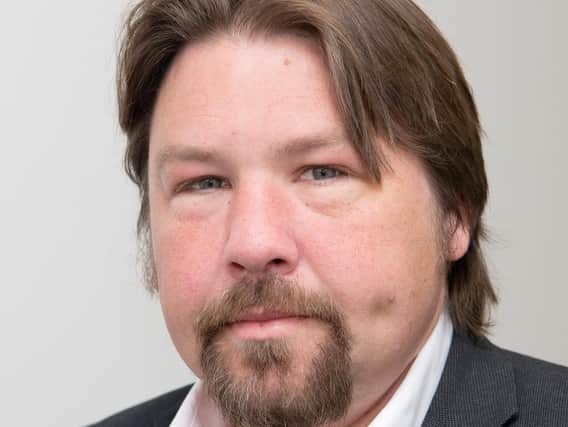 The order bans vehicles from six sections of road in the town centre, although there is a list of exceptions to this.
The changes will effectively extend the existing pedestrianised zone in the middle of Wigan.
The trial, which comes into force next week and will last for 18 months, is in addition to other measures such as 20mph speed limits introduced during the Covid-19 pandemic.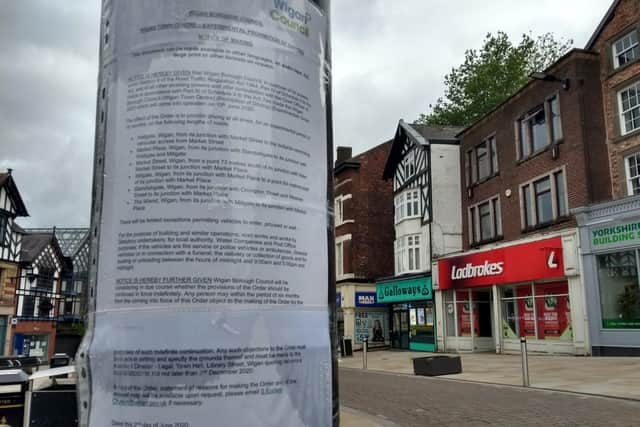 But Coun Maiden fears the new prohibition, even with exceptions in place, will reduce the number of people coming into the town centre.
This is at a time when businesses will need more support than ever to help them recover from the coronavirus lockdown, he says.
The council says it is supporting companies in the town centre but wants to ensure it is accessible using different modes of transport and to specifically encourage walking and cycling.
Coun Maiden said: "It's not good for anyone running a business around here and will detract from people coming into the town centre to shop.
"There is no reason to do this just yet as businesses are not up and running to full capacity and we need to give all our businesses every edge they can get when we re-open.
"It is looking like we could be facing the worst recession in this country's history for the last 300 years. This does not help commerce to run smoothly.
"It just doesn't make sense to me."
Notices in Wigan town centre say half a dozen stretches of road will be closed to vehicles at all times for a period of 18 months, starting on June 10. Parts of Hallgate, Market Place, Market Street, Millgate, Standishgate and The Wiend are all affected.
However, "limited" exceptions are made for a number of circumstances, including delivering and unloading goods outside the hours of 9am to 5pm, construction and road works and access by the emergency services and other authorities.
Coun Maiden says a number of town centre businesses have contacted him unhappy about the experimental order.
The council hopes new 20mph speed limits in the town centre will become a permanent measure following an initial six-month trial period.
The pedestrian zones in Wigan and Leigh town centres have also been extended to 9am until 5pm to encourage more walking and cycling.
A Wigan Council spokesperson said: "The proposals are designed to provide more opportunities for people to access town centres in a variety of methods.
"Supporting our local businesses is a key part of our recovery plan."