Expired Blue Badge holders will not be penalised during lockdown following MP's campaign
A borough MP has scored a victory for disabled drivers after the Government revealed that motorists using recently-expired Blue Badges during the lockdown will not be penalised.
Published 12th May 2020, 12:30 BST

- 3 min read
Watch more of our videos on Shots!
and live on Freeview channel 276
Visit Shots! now
A borough MP has scored a victory for disabled drivers after the Government revealed that motorists using recently-expired Blue Badges during the lockdown will not be penalised.
Last week, Mr Grundy, along with Wigan's Conservative Councillors, wrote to the Department for Transport, urging them to stop local authorities and private car parks from issuing penalty charges for those using recently expired blue badges, due to the difficulties badge holders face in renewing them due to the Covid-19 pandemic.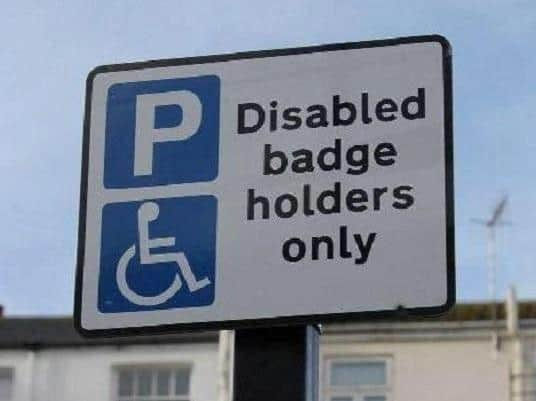 The Department agreed with the MP's and Councillors' calls, issuing new guidance to all local authorities to ensure they do not fine holders of blue badges that expired after January 1st 2020. This decision will be in place until 30th September.
In response to his campaign, Mr Grundy also had a conference call with the International Parking Community's (IPC) Membership and Operations Manager, Chris Naylor. The IPC is responsible for approximately 50% of the UK's private car parks.
The IPC too agreed to implement this same policy, with all private car parks under their organisation now being advised to also not issue parking charges to recently expired blue badge holders, which will again be in action until the 30th of September.
The Department for Transport has now referred the matter to the Department of Housing Communities and Local Government, who Mr Grundy hopes will issue further guidance to other private car parks not covered by the IPCs new guidance.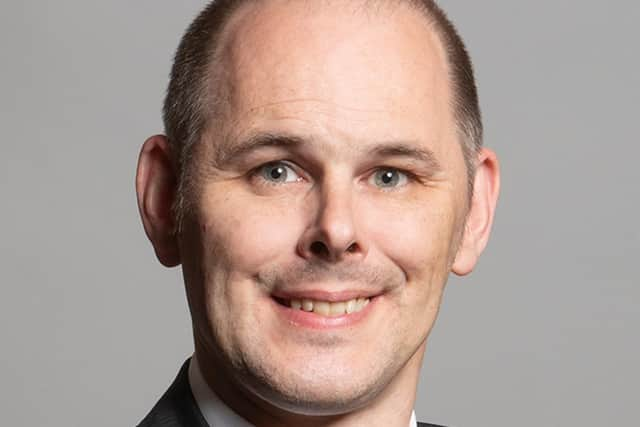 Mr Grundy said: "I am pleased that the Government has implemented these measures to assist blue badge holders during these unprecedented times who are unable to renew their blue badges due to the social distancing measures.
"Many blue badge holders are not required to shield as strictly as others and still need to go to supermarkets and other shops to buy essential items, so I'm delighted they can now do so without fear of having an expired badge and being fined."
Coun Michael Winstanley, who also signed the letter urging to government for assistance on this matter, said: "Blue Badge holders who are unable to access the internet face difficulties in having identification verified by their local authority which, at present is simply not possible given the COVID-19 social distancing measures.
"I'm pleased that the Government has listened to our campaign and has issued new guidance to local authorities to ensure that they do not fine those with expired blue badges unnecessarily during this difficult time."
Chris Naylor, the IPC's Membership and Operations Manager also added: "From its conception, the International Parking Community (IPC) has taken a proactive approach for improving parking standards and practices right across the country.
"Such a commitment is all the more important in the extraordinary circumstances of an international health crisis and national lockdown. That is why we developed a Free Car Park Finder web portal to help NHS staff and care workers in the early stages of the pandemic and took immediate steps to support James Grundy's campaign to minimise the risk of blue badge holders receiving fines for expired badges.
"With our membership accounting for approximately half of the country's private car parks, the IPC has instructed its members not to issue Parking Charge Notices to any vehicle displaying an invalid Blue Badge where the expiry date is between 1st January and 30th September 2020.
"The current situation is challenging for every member of the population and it would be wholly unfair and unjust to penalise anyone who is unable to renew their Blue Badge during the current crisis. Indeed, support and encouragement should be the only action taken as many of these badge holders are some of the most vulnerable people in our local communities."