Frontline services safe despite tax income fall
Wigan Council collected over £5m less in council tax than expected during the first half of the financial year, figures reveal.
Tuesday, 2nd March 2021, 9:35 am
The Institute for Fiscal Studies said the impacts of the pandemic means some councils may soon face difficult trade-offs for what they can afford.
But a Wigan town hall chief said that while the authority is facing a shortfall, compensations of Government support mean that she did not expect frontline services to be affected.
IFS figures show Wigan forecasted it would collect £149m in council tax in 2020-21: 5.2 per cent more than the year before.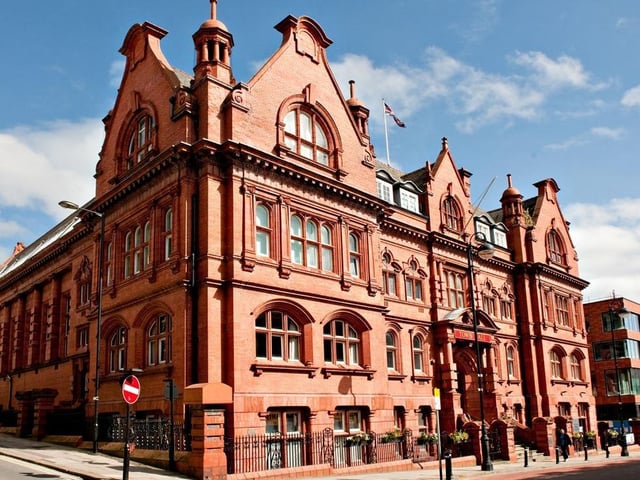 Wigan Town Hall
With tax collected over 10 months, its expected income in the first half of the year was £83.9m, but it collected just £78.8m, meaning the council collected around £5.1m less than it hoped to in the first two quarters.
The IFS says some councils allow people to defer bills, so receipts for the second half of the year may be much higher.
But it warned authorities expect to collect £1.3bn less council tax this year than forecast, with some areas suffering more than others.
Differences in the amount collected over the first half of 2020-21 vary regionally. The figure fell by 1.4 per cent in London but rose by 1.7 per cent in the South West.
In the North West, it fell by 0.2 per cent – the third biggest drop – and the IFS said any increases were still substantially smaller than was expected before the Covid-19 crisis. And it added that as councils in the south rely more on council tax, the shortfalls in their revenues will be similar to those in the north of England, relative to their overall funding.
Report author Kate Ogden, an IFS research economist, said: "The Government has agreed to cover 75 per cent of this shortfall, and to provide £670m to help fund means-tested discounts in 2021–22.
"However, if this support is then withdrawn, those councils seeing the biggest long-term impacts of the crisis on employment and household incomes may face particularly difficult trade-offs between cutting this means-tested support or cutting funding for at least some other services in 2022–23 and beyond."
Councils nationwide might be collecting less council tax because of people failing to pay bills, or becoming eligible for support, the IFS said.
Figures from the report show 18,216 working age residents in Wigan were claiming Local Council Tax Support between July and September last year, and 18,244 between April and June.
This means the council will take in £12.5m less in council tax revenue in 2020-21 than it could have – up from £10.6m in 2019-20.
But Lesley O'Halloran, assistant director of customer services and culture at Wigan Council, said: "In response to the pandemic, the government introduced a number of support packages, one of which being a Council Tax Reduction Hardship scheme, which provided an additional reduction for working age claimants.
"Although this additional reduction reduced the amount of Council Tax due payable to the council, this has been offset by a direct payment from central government.
"There is an anticipated shortfall in Council Tax collection rates nationally as a direct result of the impact of the pandemic, however the government has launched a scheme that will in part recompense councils' for Council Tax related Covid-19 losses.
"While like many other councils we are facing a financial shortfall, we do not expect any of our frontline services to be impacted as a result.
"We would encourage anyone struggling to pay any amounts due to contact us as soon as possible, we will do all we can to help by applying any eligible discounts or reductions, seeking to agree affordable repayment plans and maximising customers income by providing access to welfare support, welfare rights and advice where appropriate."
The Local Government Association said it was encouraged by the Government's pledge to compensate 75 per cent of lost income, but warned that the remaining 25 per cent – potentially more than £250m – is "considerable".
It is calling on the Government to revise its funding package in next month's Budget and meet the financial challenges of Covid-19 "in full".
The Ministry of Housing, Communities and Local
Government said the Government has committed over £11bn to support councils in England.
A spokesman added: "This includes a guarantee to meet 75 per cent of losses in council tax and business rates income this year, worth an estimated £800m, and £670m of new funding to enable them to continue reducing council tax bills next year."
Thank you for reading. We're more reliant on your support than ever as the shift in consumer habits brought about by coronavirus impacts our advertisers. If you haven't already, please consider supporting our trusted, fact-checked journalism by taking out a digital subscription. Thanks again.