'Get on with it': MP hits out at proposals to extend Brexit transition period
Leigh MP James Grundy has defended the leave vote of his constituents and spoke out against the Scottish Nationalist Party's (SNP) proposals to extend the Brexit transition period.
Published 16th Jul 2020, 15:57 BST

- 2 min read
Updated 16th Jul 2020, 16:04 BST
During the debate, which saw the SNP propose extending the Brexit transition period past 31st December 2020, Mr Grundy said that an extension would only prolong the political chaos caused since the EU referendum, and disrupt businesses in his constituency who have been working towards the December deadline.
He also raised his concerns that given his constituency voted over two thirds to leave the EU, that a further extension would betray the trust that they put in the Government to implement the leave vote and would therefore be voting against the SNP's proposed Brexit extension.
Speaking about the debate and the subsequent vote to extend the Brexit transition period, Mr Grundy said: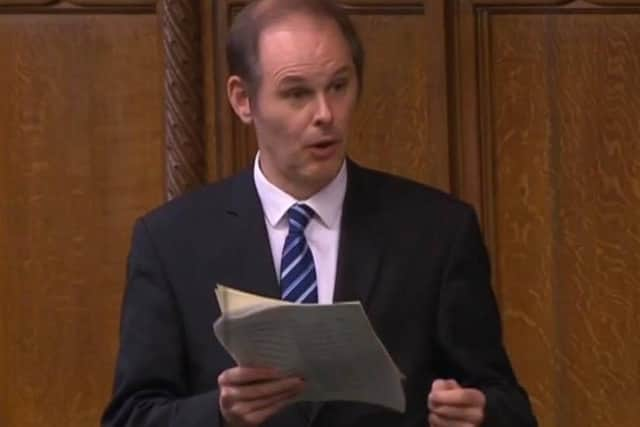 "One of the contributing factors as to why I have become the first ever Conservative MP representing the Leigh constituency is because people put their faith in me to represent their leave vote in the House of Commons.
"The fact that members on the opposition benches are yet again trying to disrupt the Brexit process is not only an insult to my constituents but also an insult to democracy, which is why it was only right that I stood up and represented the voices of the people of Leigh and spoke out against an extension to the Brexit process.
"Yet, unsurprisingly, when the time came to vote on the SNP's proposals, Labour MPs were nowhere to be seen and did not turn up to the vote, once again making it clear that they have no real stance on Brexit and will refuse to stand up for the democratic decision this country made to leave the EU.
"My constituents are sick of it. The public are sick of it. We just need to get on with it, and put this matter to bed once and for all."