James Grundy MP: Hoping 2023 will be better for us
I hope all Observer readers have had chance to enjoy a well-earned rest over the Christmas and New Year period.
Published 14th Jan 2023, 04:55 BST

- 2 min read
I dare say that not many people will have been sad to see the back of 2022.
It started with the final few months of Covid regulations in force and then, on the very day those restrictions were lifted, saw the invasion of Ukraine by Vladimir Putin.
Just as people were seeing light at the end of the tunnel of Covid, the world was thrown into a new bout of economic chaos due to the invasion of Ukraine.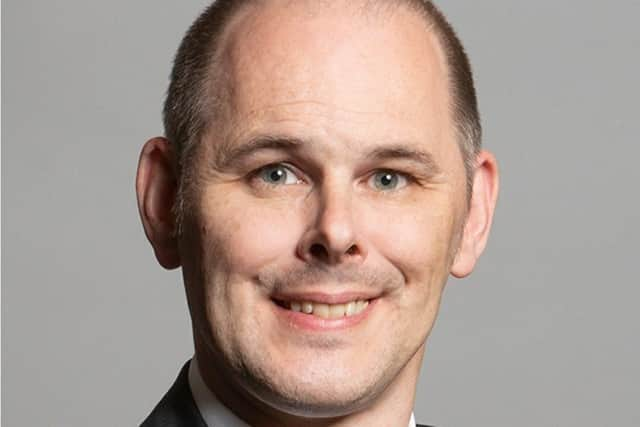 Energy prices began to spiral upwards across the world as Europe began to realise just how dependent they had become on Russian energy.
We also saw the passing of our much loved Monarch, Her late Majesty Queen Elizabeth, the only sovereign most of us have ever known.
So good riddance to 2022, which like 2020 and 2021 before it will not be considered a year of good vintage, as it were.
2023 will, I hope, be much better for us all.
It is to be wished for by all that the misconceived war brought about by the tyrant Vladimir Putin comes to a swift end, and with a well deserved defeat for him.
Only then will the world economy have a chance to fully and truly heal.
We also have the Coronation ceremony of King Charles to look forward to this summer, which should restore some much deserved cheer to the nation.
I, for one, am very much looking forward to the street parties and public events that will be held during that time.
There will be a number of challenges facing Britain as we move on with 2023, but we must face these challenges with optimism.
As Churchill once said, 'when you're going through hell, keep going!'
It feels like some of the toughest challenges are now behind us, because, as a nation, we kept going through the hard times.
It is true to say that people feel tired after the last few years of hardship, but as we emerge from the other side of this series of international crises, we must gather our courage and determination, and press on to better days.
With that spirit in mind, I wish all readers a happy new year. It is now up to us all to make it one.