James Grundy MP: PM's new plans will save you money
I welcome Prime Minister Rishi Sunak's new plan to deliver Net Zero, which will ease the financial burden of reaching Net Zero by 2050 on families and businesses in Leigh.
Watch more of our videos on Shots! 
and live on Freeview channel 276
Visit Shots! now
The UK has over-delivered on reducing emissions, which has provided space for a more pragmatic, proportionate, and realistic approach to reaching Net Zero, protecting hard-working households while maintaining our international commitments.
I am in agreement with the Conservative government's new plan to reach Net Zero, with a reduced financial burden for families and businesses across my constituency of Leigh.
In the wake of increased pressures on the cost of living due to Putin's war in Ukraine and the Covid pandemic, we want to make sure that we both reach Net Zero and keep as much hard-earned cash as possible in people's pockets.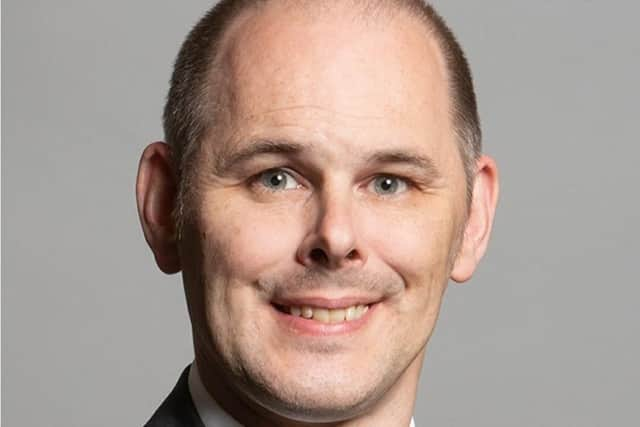 Under the revised plans, the government will move back the ban on the sale of new petrol and diesel cars by five years, so all sales of new cars from 2035 will be zero emissions.
We want to make sure we reach Net Zero and keep as much hard-earned cash as possible in people's pockets
This will enable families to wait to take advantage of falling prices over the coming decade should they wish to.
We will also delay the ban on installing oil and LPG boilers, and new coal heating, for off-gas-grid homes to 2035, instead of phasing them out from 2026.
Many of these homes are not suitable for heat pumps, so this ensures home owners are not having to spend around £10,000 to £15,000 on upgrading their homes in just three years' time.
The government has also set an exemption to the phasing out of fossil fuel boilers, including gas, in 2035, so that households who will most struggle to make the switch to heat pumps or other low-carbon alternatives will not have to do so.
This is expected to cover about a fifth of homes, including homes with no access to a gas main that would need expensive retrofitting or a very large electricity connection.
I also agree with the government's decision to raise the Boiler Upgrade Grant by 50 per cent to £7,500 to help households who want to replace their gas boilers with a low-carbon alternative like a heat pump.
I am pleased that the government has also ruled out policy ideas that would require people to share cars, eat less meat and dairy, be taxed to discourage their flying, or have up to seven bins to hit recycling targets, removing worrying proposals that would interfere in the way people live their lives.
I know that many people in Leigh are facing rising bills and though we need to reach Net Zero by 2050, we are now able to do so without placing as much of a financial burden on families as previous plans would have done.
Thanks to the government's plans, you will have more time, less financial burden, and the freedom to make your own choices about your lifestyle.