James Grundy MP: ​Taking 'Lexit' another step further as campaign reaches 50th anniversary
​Last week, at Prime Ministers Questions, I again raised the issue of 'Lexit' which, for those unfamiliar with the phrase, is the colloquial term for Leigh and the surrounding communities in the east of the Wigan Council area breaking away to form their own local authority.
Watch more of our videos on Shots! 
and live on Freeview channel 276
Visit Shots! now
I recently carried out a sample survey as to the popularity of this issue and the results that have come back so far showed more than 90 per cent of Leigh residents in favour.
It may seem odd to some to write about this issue in the Wigan Observer, but it has always been my view that both Leigh and Wigan would benefit if Leigh became a happy neighbour as opposed to an unhappy lodger in a borough not of its own choosing, which Leigh was forced into against its will in 1973.
This year is thus the 50th anniversary of the campaign for Leigh to regain self-government.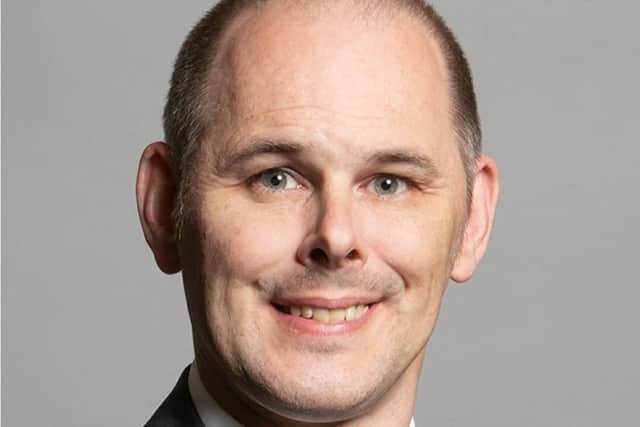 PM Rishi Sunak wasn't present on this occasion, as he, alongside the Leader of the Opposition Keir Starmer, were rightly attending the funeral of the former Speaker of the House of Commons, Baroness Betty Boothroyd.
So on this occasion, it fell to the Deputy PM Dominic Raab to answer PMQ's in his stead.
Surprisingly, I was heckled during my question and hilariously, given the subject, it was by the SNP.
Who knew that Scottish Nationalists were apparently also Wigan Unionists?
Perhaps they should change their party logo to an orange pie.
It appears there seems to be one rule for Scottish Nationalists when it comes to independence and another for everyone else.
I remarked that the SNP should at least let me finish my question before they called for a second referendum!
In answer to my question, the Deputy PM promised me a meeting with the Local Government Minister to discuss progressing Lexit and I have since had that meeting confirmed.
I will, of course, keep Wigan Observer readers apprised of the situation as it develops.
Regarding Local Government, observant readers will have also noticed that the Greater Manchester mayoralty has had its powers beefed up recently.
I regarded this move as an error, as, unlike the London mayoralty, there is no assembly to ensure the mayor is held to account.
It is my view that this error needs to be addressed for the sake of democratic accountability.
At the next General Election, Wales will have 32 seats, Greater Manchester 27.
It would be unthinkable for Wales to be ruled by a First Minister alone, so why then is Greater Manchester run in such a manner?
Likewise, a Scotland run by Nicola Sturgeon alone would be rightly regarded as an elected dictatorship.
As her political demise showed, Nicola Sturgeon style power demands Nicola Sturgeon style scrutiny and accountability.
The people of Greater Manchester deserve no less.