Lisa Nandy MP: ​Concerns raised over maternity safety
​Earlier this month many people across Wigan took time to observe Baby Loss Awareness Week.
Watch more of our videos on Shots! 
and live on Freeview channel 276
Visit Shots! now
​Now in its 21st year this annual event brings together the baby loss community and the public to raise awareness of the suffering of parents and families who have lost a child, and to consider ways to improve care and support following a bereavement or miscarriage.
The death of a baby is a devastating experience. I sympathise profoundly with anyone who is affected. Each year in the run up to Baby Loss Awareness Week I am grateful for the many messages from my constituents affected by baby loss who bravely share their experiences and call for further support for the bereaved and improvements to maternity services.
I also pay tribute to the 130 organisations who make up the Baby Loss Awareness Alliance, including charities such as Sands, Tommy's and Bliss who work together to drive through change and improvements in bereavement care on a national basis.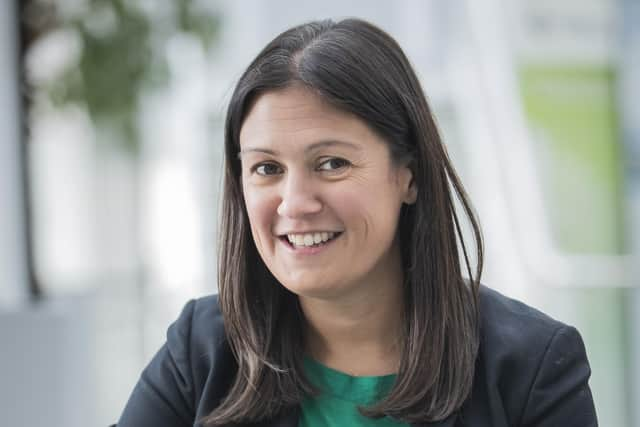 Many of these organisations also provide excellent information, advice and emotional support to people needing it after baby loss and there are links to members' websites on the Alliance's website at www.babyloss-awareness.org/organisations/.
This is an issue which touches many of us. It is estimated that 1 in 4 pregnancies end in loss during pregnancy or birth.
A survey published during Baby Loss Awareness Week reported that half of UK adults said they, or someone they know, had experienced at least one form of pregnancy or baby loss.
While the rate of stillbirths, neonatal mortality and infant mortality have decreased in recent decades, there has been a concerning lack of progress recently.
The Government has set an ambition to halve the 2010 stillbirth rate in England by 2025. To meet this target, the rate would need to decrease to 2.6 per 1,000. Instead, last year the stillbirth rate for England was 3.9 per 1,000. The Care Quality Commission's annual report into maternity services concludes the quality of care has deteriorated over the last five years.
I recognise the concerns raised with me by constituents about maternity safety across the country.
Three major inquiries since 2015 have found serious failings that have led to mothers and babies being harmed and even dying because of poor care. A fourth inquiry is under way.
Several reports – including the Ockenden and Kirkup reviews - have made recommendations to Government to improve maternity care and to ensure patient safety is a priority. The Opposition has urged the Government to ensure lessons are learned, to accept all recommendations and to ensure the NHS has the workforce it needs to provide the care that women and their babies need.
Strong leadership, challenging poor workplace culture, safe staffing and access to training are all key to improving safety; we must work to ensure this is in place right across the health service. Women, families and their babies deserve to be given the best standard of care to ensure the best possible outcomes and those affected by baby loss must get the support they need. I will continue to work alongside bereaved families and baby loss charities to ensure this happens.