Lisa Nandy MP: Our schools must be safe and secure
Revelations about the number of schools caught up in the crumbling concrete crisis just as the new school year begins shows how the Government is once again failing children across the country.
Published 16th Sep 2023, 04:55 BST

- 2 min read
Watch more of our videos on Shots!
and live on Freeview channel 276
Visit Shots! now
​Late last month, just days before the start of term, the Government unexpectedly announced that schools built with a type of concrete prone to collapse may have to delay their opening or partially close as risk to pupils and staff is assessed and remedial measures introduced.
Following much resistance, the Government last week finally published its list of 147 schools and colleges facing immediate safety risks because of Reinforced Autoclaved Aerated Concreted (RAAC).
Estimates suggest that around 100,000 pupils are set to face disruption.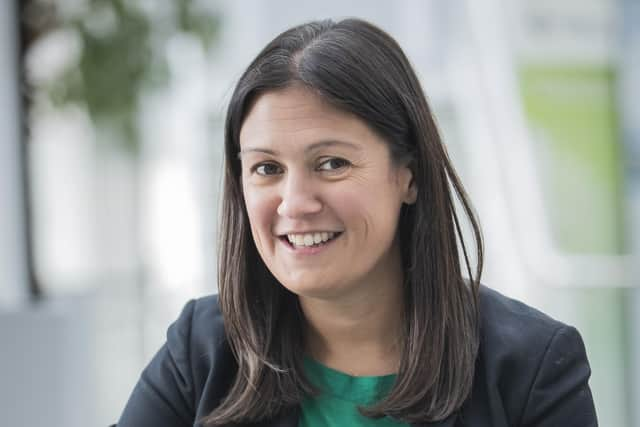 The Government have known about this issue for years and in 2018 the severity of the problem was highlighted as a ceiling in a primary school in Kent collapsed when RAAC failed without warning.
Yet it was not until early in 2022 that the Department of Education sent out a survey to schools to try and assess the scale of the problem.
Once the seriousness of the issue was recognised the Government finally took last minute action.
It should not be a surprise that we have ended up in this mess.
The last Labour Government introduced the Building Schools for the Future Programme aimed at rebuilding every secondary school in our country.
In 2010 when the Conservatives entered Government we saw a very different approach as they cancelled many existing school building programmes.
Ambitions around rebuilding were reduced, timelines extended and the amount of money available for schools to repair and maintain their buildings was slashed.
RAAC issue aside, the Government's own audit of the condition of our schools has highlighted many other problems including faulty boilers, inadequate insulation, poor ventilation, roofs leaking and asbestos in around four out of five schools.
Thankfully schools in Wigan were absent from the Government's RAAC list.
This has come as a relief to pupils, parents and staff working in local schools and colleges after days of uncertainty in the run up to the start of term.
Unfortunately, a number of other schools across Greater Manchester were on the list and, in some cases, have been forced to delay opening.
This is the last thing pupils in our region need following the extended periods of school closures during the pandemic.
Concern has now shifted locally to what other buildings may have involved RAAC in their construction.
It is encouraging that Wigan Council is taking a proactive approach by reviewing its buildings to confirm that RAAC is not present and if it is found they have committed to take appropriate action to ensure it is safe.
The Government must urgently get a grip of this issue and the wider problems with conditions in our schools.
The pandemic taught us the lesson that every school day matters.
Continuity of education and in-person learning for all children must be ensured by making our schools safe and secure places.
The Government must accept responsibility for what has gone wrong under their watch and make sure it gets fixed.