Lisa Nandy MP: Plan to heal our under-funded NHS
During the summer I had the pleasure of helping to celebrate the 150th anniversary of Wigan Infirmary by unveiling a mural featuring some of the key milestones in its history.
Watch more of our videos on Shots! 
and live on Freeview channel 276
Visit Shots! now
The hospital is such a special place and we owe the amazing staff there so much for the work they do to look after us and our families in times of need.
​Yet from talking with staff about the demands placed on local NHS services and from hearing the experiences of constituents facing problems accessing treatment, it is clear our health service is under immense pressure because of years of government mismanagement and neglect.
​The NHS waiting list for routine treatment currently stands at almost eight million people, the highest number on record.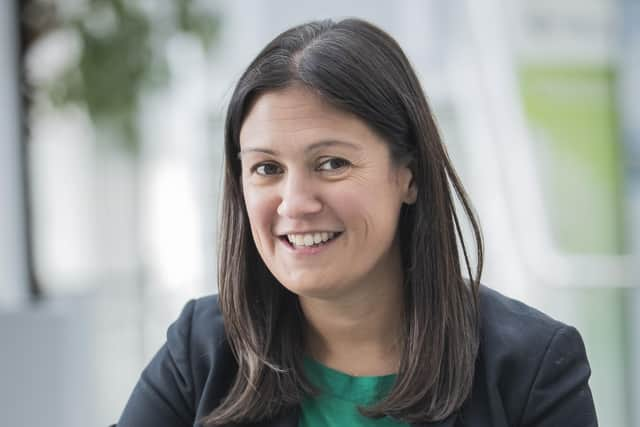 Many A&E services are also in crisis, with 1.8 million patients waiting for more than 12 hours in emergency departments across the country in the last year.
To help protect our health service, we must build an NHS fit for the future – providing it with the staff, technology, resources, and reform it needs.
That's why I was pleased that on the eve of Labour Party conference this week, Sir Keir Starmer chose to announce plans Labour would introduce to increase NHS workforce numbers, invest in the latest equipment and increase hospital appointments to help tackle NHS waiting lists.​
NHS staff vacancies continue to rise to record levels with the vacancy rate now at over 125,000.
Labour has already pledged to address the NHS workforce issue over the long term by training 7,500 more doctors and 10,000 extra nurses a year, helping to ease the pressure on services.
But this week's announcement also included new measures to tackle the waiting list crisis immediately.
​Under the plans, £1.1 billion per year would be spent to create 40,000 extra out of hours appointments each week.
NHS doctors and nurses would be offered overtime pay to work evening and weekend shifts for procedures to be carried out.​ Neighbouring hospitals would also be encouraged to pool staff and use shared waiting lists so they work more efficiently together.
Patients would have the choice to travel to nearby hospitals for treatment on evenings or weekends, rather than wait longer.
​The plan will enable the NHS to provide an extra two million operations, scans, and appointments in the first year.
​Labour will also arm the NHS with state-of-the-art equipment and new technology to help cut staff workload, diagnose more accurately and treat patients faster.
​An extra £171 million per year will go into an NHS "Fit For The Future Fund", which will be used to purchase the latest AI technology, update computer systems and replace outdated equipment such as old CT and MRI scanners.
​The plans will be paid for by abolishing the non-dom tax status, which allows people who live and work in Britain to pay their taxes overseas.
​NHS professionals deserve to be given the support they need to help clear the NHS backlog and patients should be able to expect to be treated as quickly as possible.
With these plans we will help tackle waiting lists and begin building an NHS fit for the future.