Lisa Nandy MP: ​Time to end leasehold scandal
This week Labour will introduce a motion in Parliament calling on the Government to make good on its manifesto promise to fundamentally reform the leasehold system of property ownership and end the sale of new leasehold houses.
Published 27th May 2023, 04:55 BST

- 2 min read
Leasehold is a form of tenancy where the purchaser buys the right to live in the property for a stated time rather than owning it outright. Unless you extend it, ownership of the property returns to the landlord when it's up. It's an arcane system which denies too many people power, control or even a say over things as fundamental as the safety, security and future of their own homes and communities.
The Government estimates there are around 4.86 million leasehold homes in England, of which 69% are flats and 31% are houses.
Figures from 2021 showed that the Wigan constituency had the 18th highest proportion of leasehold house sales in the whole country with almost half of all houses being sold with leaseholds.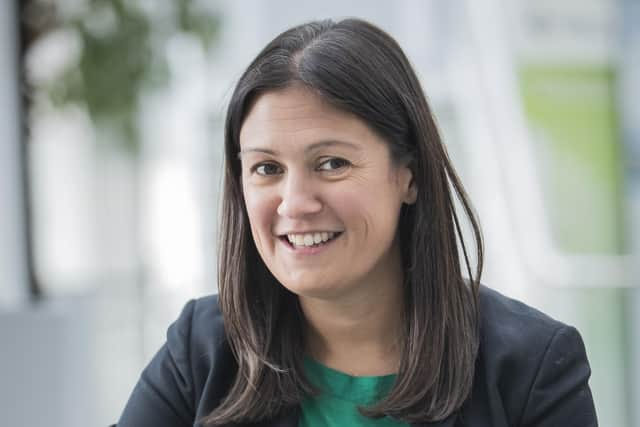 Leaseholders report a range of problems, including high service charges and escalating ground rents and a lack of transparency over charges; freeholders who block attempts by leaseholders to take control over the running of their buildings; excessive administration charges and charges for applications to extend lease agreements or enfranchise; and a lack of knowledge over their rights and obligations.
We've known for years that the system is broken, but the reforms that people have been crying out for haven't happened.
Despite a 2019 manifesto commitment and promises by successive Housing Secretaries it is now reported the Tories will not end the sale of leasehold on new builds and are rowing back on promises to introduce a system of commonhold as the default for the future.
Commonhold is a type of tenancy where ownership does not run out, there is no landlord (so no ground rent), and owners are in control.
It is not right that homeowners are still being punished by these centuries old rules. We must give power and a voice back to people in their own homes and their own communities.
Labour is calling for a new Leaseholder Reform Bill to be introduced without delay.
The Bill would include measures to end the sale of new private leasehold houses and set up a workable system to replace private leasehold flats with commonhold.
We would give greater powers to residents over the management of their homes in the meantime including new rights for flat owners to form residents' associations.
The Bill would secure the right for leaseholders to extend a lease to 990 years at any time with zero or capped ground rents; and we would crack down on unfair fees and contract terms by publishing a reference list of reasonable charges, requiring transparency on service charges and giving leaseholders a right to challenge rip-off fees and conditions or poor performance from service companies.
People shouldn't have to wait any longer for basic rights over their own homes. The Government should tear up these unfair rules and immediately bring forward new laws that end this scandal and support homeowners and families across the country.