Lisa Nandy MP: ​We will put police back on our streets
All of us deserve to feel safe on our streets, in our town centres and homes.
Published 1st Apr 2023, 04:55 BST

- 2 min read
Watch more of our videos on Shots!
and live on Freeview channel 276
Visit Shots! now
But after 13 years of Conservative Government violent crime and anti-social behaviour are high and confidence there will be any consequences at all when a crime is committed is depressingly low.
Last month Labour set out plans to crack down on anti-social behaviour.
Community sentences have plummeted by 62% under the Tories, despite over 1.1 million incidents of anti-social behaviour being recorded by the police last year. That's 3,000 incidents a day.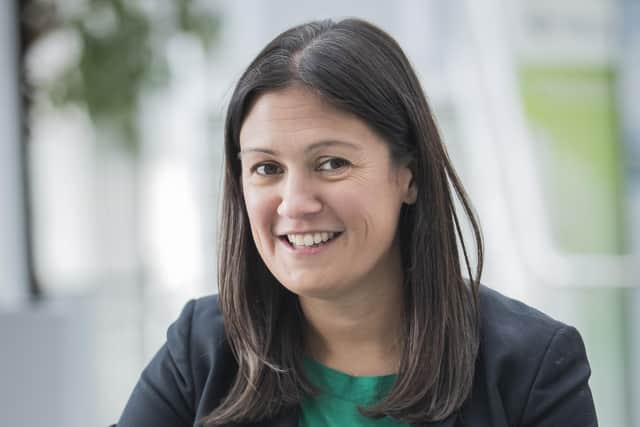 Nobody should be forced to put up with repeated anti-social behaviour.
I know from my surgeries what a huge impact this can have on people's mental health, causing real human misery.
That's why we have proposed measures to make it easier for police to arrest persistent troublemakers and allow the courts to take action fast.
We believe there should be an anti-social behaviour police lead in every local neighbourhood and guaranteed town centre patrols by dedicated neighbourhood officers.
In Wigan the police have returned to a neighbourhood policing model which is a welcome step, but there is more we should do to help them.
Drugs are the biggest blight on our neighbourhoods.
The former Children's Commissioner has revealed how children as young as nine are being recruited by criminal gangs to run drugs across county lines.
Addicts are shoplifting to fund their drug habits, causing serious problems for our high street shops.
When they call the police, they do their best to respond, but so often they're also being asked to deal with other issues, like dealing with people in mental health crisis because of a lack of help for people elsewhere.
We will give the police new powers to shut down drug houses and expand the use of parenting orders so the courts can require parents of young offenders to access services that get children back on track.
But most importantly we need more police back on our streets.
This week, after 13 long years, the Government decided to talk about anti-social behaviour.
Yet for all the headlines they have no plans to increase the number of police on our streets.
The reality is that the Government has hollowed out neighbourhood policing over its time in power, leaving our communities without the response they deserve.
The number of Police Community Support Officers (PCSOs) across the North West has collapsed by 47% since 2010 with almost 1,000 fewer PCSOs on the beat in our region.
Across the country, the number of PCSOs has halved since the Conservatives came to power in 2010.
In the same period, the proportion of people saying they never see a police officer on the beat has doubled.
Yet the Government's new plan for anti-social behaviour does not even mention neighbourhood policing once.
Labour will put 13,000 more neighbourhood police on Britain's streets, recruiting at least 10,000 more officers, PCSOs and specials.
This is the equivalent of giving every constituency in England and Wales 15-20 extra neighbourhood police officers.
The Government can say what it likes about "zero-tolerance" but if they won't put neighbourhood police officers back on the beat then their plans are just yet more empty promises.