Lisa Nandy MP: ​Wigan at forefront of bus changes
​This has been a momentous week for bus passengers in Wigan as Greater Manchester became the first place in England to take back control of its buses after 40 years of deregulation.
Watch more of our videos on Shots! 
and live on Freeview channel 276
Visit Shots! now
​With the launch by the Mayor of the Bee Network, all buses across Greater Manchester will be brought under public control by 2025.
Wigan is at the forefront of this change with the new services being rolled out first across our borough, Bolton and parts of Salford and Bury.
The franchising (or re-regulation) of bus services in our area will put the power to decide routes and timetables and set fares in the hands of local leaders rather than private operators.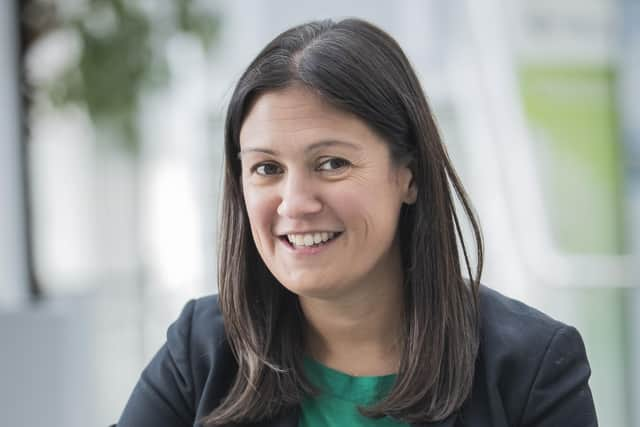 Passengers will also be given a bigger opportunity to comment upon and rate journeys, with the results affecting how operators get paid.
Passengers will experience a new fleet of cleaner electric buses as well as earlier and later, more frequent and better integrated services.
The introduction of the new AnyBus + tram ticket will also make joint tram and bus travel 20% cheaper.
These changes mean that our region is now a trail blazer in reversing the failed deregulation experiment which has left the country with a broken bus system.
Britain is the only country in the developed world where private bus operators set routes and fares with no say from the public. Deregulation and a decade of decline under the Tories has meant that up to 7,000 bus routes have been lost in England since 2010 with many more operating a reduced service.
In the North West alone almost 16% of bus services have been slashed since 2016. At the same time, bus passengers have seen fares surge by 51%, almost twice as fast as wages.
Yet bus services remain indispensable for connecting people to jobs, education, friends and family and bus travel still accounts for 69% of all public transport journeys.
Two years ago, the Conservatives launched their "Bus Back Better Strategy", promising a great bus service for everyone, everywhere with buses so frequent that people wouldn't need a timetable. But the Government has once again failed to turn words into action with bus services falling by the second fastest level ever last year. Today, there are fewer buses on the road than at any time on record. Of the 4,000 new zero-emission buses the Government promised at the time, just six are on the road.
For years, people have demanded that we fix the situation, and Labour will.
Our plans will put communities back in control of the public transport they depend upon. Following the lead of Greater Manchester, we will give every community (not just those with Metro-Mayors) the power to take control over routes, fares and services.
We would also scrap the Government's ban on municipal bus ownership allowing communities the chance to establish their own bus networks.
After 13 years of Conservative Government, bus services are locked in a spiral of decline that communities feel powerless to stop. Just like in Greater Manchester we must reverse this trend and put bus passengers back in the driving seat.