Trade unionists in Wigan organising events on Covid-19 problems
Wigan Trades Council is hosting meetings about the situation in the borough's schools and for residents to discuss any issues the pandemic has caused.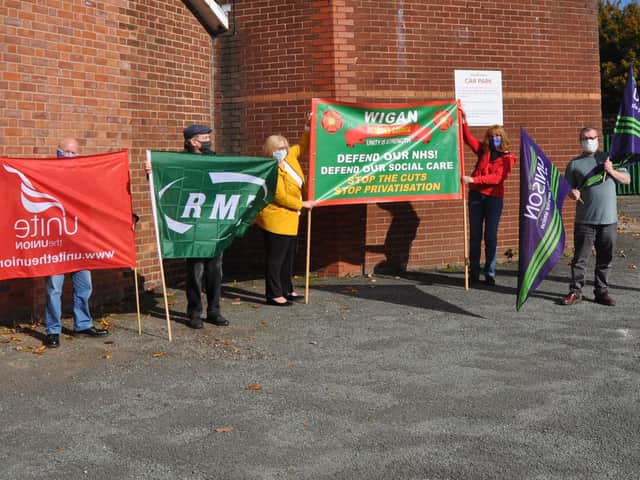 The organisation recently brought residents together over Zoom to discuss problems they felt have been generated by the novel coronavirus and how the borough will bounce back from the tumultuous events of 2020.
Work over the coming weeks is expected to look at problems such as tenants being unable to keep up with their rent and ensuring that employees have access to trade union representation.
Ideas for public events to raise awareness of Covid-related problems are also in the pipeline and a meeting is being called next week to focus on education.
The trades council has been highly critical of the authorities' response to the pandemic, saying the Government has badly mishandled the crisis and accusing large companies of using it as an excuse to reduce workers' pay and conditions.
A spokesperson said: "We were really pleased with the success of the first meeting. We were expecting about 15 people but we had around 25 and a few others couldn't get into it.
"Now we want to hold another one, and we will be launching a series of activities designed to involve residents and working people in resisting the pressures and insecurity the crisis has created.
"We will also be hosting a People Before Profit Zoom meeting for parents and school staff concerned about the situation in our schools.
"They are facing critical decisions as to whether to send their children into school or go to work themselves when their families consist of vulnerable people."
The trades council held the initial meeting as part of the wider People Before Profit campaign which has made a number of demands on how society should rebuild differently post-pandemic.
It has linked up with the Greater Manchester Tenants Union and will be working with people in Wigan and Leigh struggling to pay rents and even facing eviction.
The organisation is concerned that the lack of direct council oversight of education is leading to inconsistent approaches to Covid-19 being taken in the borough's schools.
Inspired by the cavalcades of vehicles which went past the hospital to thank NHS and front-line staff during the first lockdown, discussions are taking place about a motor convoy taking to Wigan's streets with slogans and placards about Government incompetence.
The education meeting is on December 7 at 7pm while the next general meeting is at 7pm on December 16. Both are on Zoom. For more, email [email protected]
Thanks for reading. If you value what we do and are able to support us, a digital subscription is just £1 for your first month. Try us today by clicking here and viewing our offers ..