US Election: Wigan MP Lisa Nandy says Britain's interests 'lie with Biden victory'
Wigan's MP Lisa Nandy believes a Joe Biden presidency would be in the best interest for the UK, but called for UK-US relations to be 'reset' following the 2020 US election, regardless of the winner.
Published 4th Nov 2020, 09:07 BST

- 2 min read
Updated 4th Nov 2020, 09:52 BST
Speaking on Sky News this morning while votes were still being counted, Ms Nandy said that it would be in the UK's best interests for Democrat candidate Joe Biden to win. She added that, no matter who wins out of Biden or Donald Trump, the nation's relationship with Britain needed to be re-evaluated.
Ms Nandy said: "This is no ordinary election. Britain is not just a disinterested bystander. Our national interest is absolutely bound up with the outcome of this election.
"The two candidates are offering very very different paths for the world and there is no question in my mind that Britain's interest lies with a Joe Biden victory, with a US administration that wants to play a role in bringing the world together to tackle Coronavirus, that wants to rejoin the Paris Agreement on climate change, that wants to work to rid the world of nuclear weapons, particularly in relation to Iran which poses a real threat at the moment.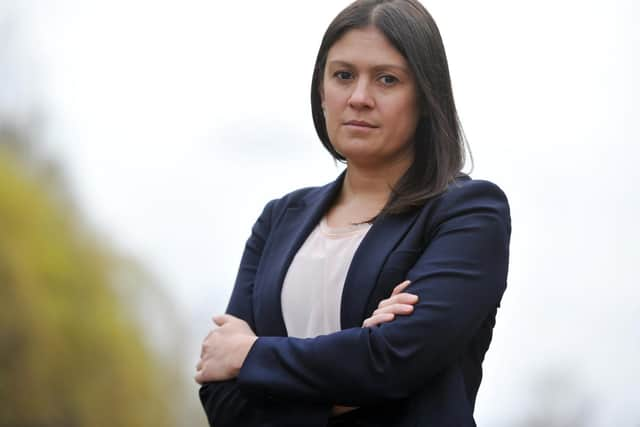 "It's really clear that there is a huge amount at stake for Britain, and whoever wins, I think it's clear too that the UK government has got to have a reset in its approach to its relationship with the United States. The last four years have not produced gains for Britain. And whilst Donald Trump has been very clear that he is standing up for American interests, it's not been at all clear that our government had managed to do the same. So whoever wins, whatever the outcome, there is going to have to be a reset in UK-US relations."