Wigan Council unveils jobs plan to keep young talent in borough
The local authority has unveiled a scheme to create 100 new apprenticeships and graduate jobs within the town hall.
Tuesday, 9th March 2021, 7:00 am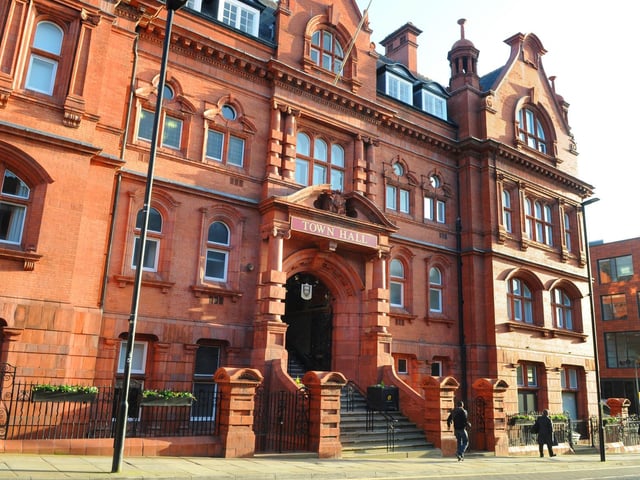 Wigan Council is creating 100 new apprenticeships and graduate jobs
The council wants to make more opportunities in the town hall available to stop college and university-educated Wiganers heading elsewhere to start their careers.
The posts will be created over the next three years and are expected to range broadly across local government.
However, Wigan Council leader Coun David Molyneux did say he was particularly keen to recruit highly-trained young people to work on the local authority's climate change measures and carbon emissions reduction.
Wigan Council leader Coun David Molyneux
Coun Molyneux said: "This is a significant statement giving job opportunities to the young people of the borough.
"We think this is critical at a time when there is so much pressure on young people trying to get into the workplace and make their way.
"We want to get young people into employment and proper training and we want to show there are opportunities for graduates within the borough.
"There are major changes coming in terms of the environment and what we need to achieve there, and we want to get people at graduate level in to help us with that.
"There is going to be a lot of pressure on employment over the next 12 months and I want the council to show we're leading the way. Somebody has to be first in terms of job creation and I want us to be doing that.
"I want the council to send that message out there to people who have gone to uni to say that there is something back home for them."
Coun Molyneux said the council wants to develop a "continuous production line" to make sure the local authority has the skills and people it requires to continue delivering its services into the future.
Wigan has done well in education in recent years, with Winstanley College regularly featuring at or very near the top of national sixth form league tables, but there is a worry that those who go off to highly-rated universities do not return to Wigan once they have completed their degrees.
Coun Nazia Rehman, portfolio holder for resources, finance and transformation, said: "Brain drain has been a problem in all post-industrial towns because of the lack of service industries.
"Someone has to take that first step and provide opportunities on the doorstep so our talented graduates don't have to leave their home town to go and find jobs."
Over the last few years there have been several efforts to increase the number of apprentices in the borough.
The council launched its own scheme in 2013, a year after it supported a major push for local firms to take on 100 apprentices in 100 days which also involved the Job Centre Plus, the National Apprenticeship Service and other organisations.
More recently the council set up its Apprenticeships for Young People scheme which offered companies grants to help young people earn and train at the same time.
The programme had got 100 young people into roles by early 2020.
If you value what we do and are able to support us, a digital subscription is just £1 for your first month. Try us today by clicking here and viewing our offers.