Yvonne Fovargue MP: Crisis in our NHS is deep-rooted
I share the concerns about health service pressures.
Published 14th Jan 2023, 04:55 BST

- 2 min read
Despite the heroic efforts of staff, our NHS is struggling and performance against many waiting time measures is at a record low.
Seven million people are waiting for NHS treatment and over 400,000 patients are waiting longer than a year.
Ministers point to the impact of covid-19 but pressures on our health system are deep-rooted.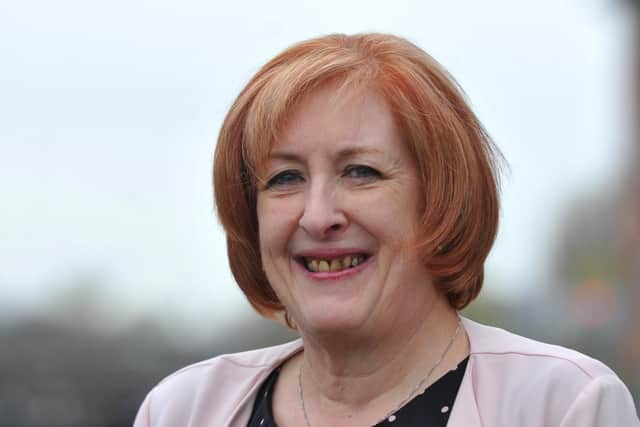 We entered the pandemic with record waiting lists and 100,000 staff vacancies.
Public satisfaction with the NHS has now fallen to its lowest level since 1997.
Everyone deserves high-quality care.
NHS staff are working incredibly hard.
But they are burned-out and there simply are not enough of them.
Indeed, NHS England is reporting over 132,000 vacancies.
I welcome the Government's commitment to publish workforce projections, which Labour called for back in September.
But Ministers have failed to outline the funding and detailed plan required.
Without the much needed investment and support for the NHS workforce, health services across England will be unable to recover the lost capacity that it needs.
And they will be unable to address growing backlogs or bring down waiting lists.
I am pleased that Labour has set out a 10-year plan of change and modernisation to train the next generation of NHS staff.
The plan will help deliver better access to GPs, and ease pressure on A&Es - shifting the focus of healthcare out of the hospital and into the community.
The plan will tackle the root cause of the crisis in the NHS by doubling medical school places.
This will help create 10,000 more nursing and midwifery placements every year; double the number of district nurses trained every year; and train around 5,000 more health visitors.
It will be funded by ending the outdated non-dom tax status regime.
More doctors, more nurses, lower waiting times and higher standards for patients.
We must also focus efforts on retaining current staff, ensuring we value the workforce and give them the conditions they deserve, and ending the absurdity of pension rules that force many doctors to retire early or make it more difficult to return to the NHS after retirement.
What I also believe is needed is a long-term vision to put social care on an equal footing with the NHS and this should be at the heart of a modernised welfare state.
After a decade of cuts to local government, councils across the country are having to make difficult decisions about who receives care and who doesn't, and too many people are being left to cope without the support they need.
Many more people are forced to sell their homes to pay for care.
I am disappointed that the Government has repeatedly delayed setting out its reforms to social care.
This is not just a moral imperative; I believe it is crucial for the future functioning of our NHS.