Yvonne Fovargue MP: Government's £6.6m is a welcome boost for Ashton
Last week I received confirmation that the Ashton-in-Makerfield project #OurFutureAshton, that had missed out in the latest round for the national Levelling Up Fund, was set to receive £6.6 million.
Published 25th Mar 2023, 04:55 BST

- 2 min read
The plans are centred on the heart of the town centre.
Proposals include improved shop fronts, upgraded streets and public spaces, new walking and cycling routes and a refresh for the town's market square.
The Ashton bid was one of 16 regeneration projects that were 'assessed as high quality… that are under £10m to ensure quick delivery' by the Government.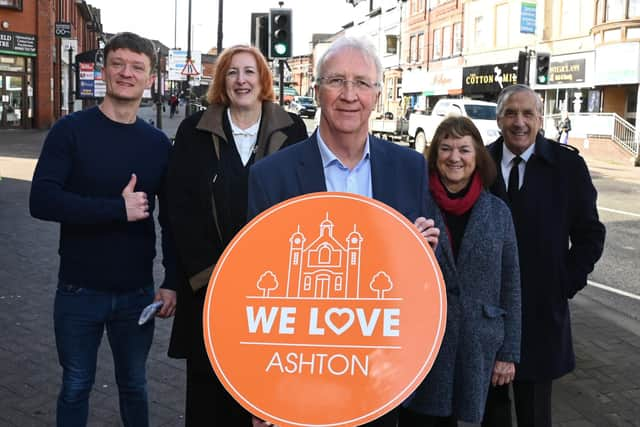 This is good news for Ashton and I want to thank the council for their hard work in putting together the bid.
Many communities across the country in great need have lost out in the recent round of funding so the green light from Government, although belated, is welcomed.
However, it takes an extraordinary arrogance from the Tories to expect us to be grateful for a partial refund on the money they have systematically stripped out of our local communities over the past 13 years.
Endometriosis Action Month - held annually in March, provides a vital opportunity to raise awareness and to reflect on what more needs to be done to improve diagnosis, treatment, and research.
Nearly as many women in the UK have endometriosis as have diabetes, yet the suffering associated with it is often private and unseen.
Securing an early diagnosis is crucial, but many women wait up to eight years, despite more than half of women visiting their GP 10 or more times with symptoms or presenting to A&E.
National clinical guidelines aim to reduce diagnostic delays. But Endometriosis UK highlights these are not working.
In November, the National Institute for Health and Care Excellence (NICE) confirmed it will update its guideline, including diagnosis and the use of imaging and surgical management.
It recognises the need for more research into pain management, mental wellbeing, and thoracic endometriosis.
The Women's Health Strategy aims to improve diagnosis and treatment of female-specific health conditions, including endometriosis, and to ensure that health professionals are following the latest evidence.
I welcome this strategy. But for it to be effective, we must address backlogs and expand the NHS workforce.
Gynaecology waiting lists have trebled in the past decade, with over half a million women waiting for NHS care.
Access to treatment has been described as a 'postcode lottery'.
For too long, women's health has been an afterthought and the voices of women have been at best ignored and at worst been silenced.
It is vital that we close the gender health gap and ensure all women affected by endometriosis receive timely diagnosis and equal access to specialist services from day one.