Yvonne Fovargue MP: I would support assisted dying law
A regular feature of my postbag is the campaign, supported by many constituents and campaign groups like Dignity in Dying, to legalise assisted dying.
Published 25th Feb 2023, 04:55 BST

- 2 min read
Assisted dying allows a dying person the choice to control their death if they decide their suffering is unbearable. It is illegal in the UK.
Opinion polling shows that the majority of the public support a change in the law on assisted dying for terminally ill, mentally competent adults.
Across the globe jurisdictions in the USA (Oregon, California and Washington), New Zealand, Canada and Switzerland have legal access to some form of assisted dying.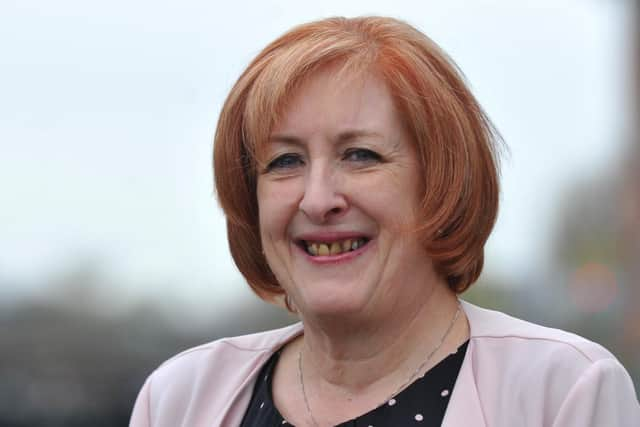 This is a complex and emotive issue and I know there are strongly held ethical and moral views on both sides of the debate.
My personal belief is that everyone has the right to choose how they end their life.
Providing the right safeguards are in place, I would support a change in the law to enable terminally ill adults to receive, at their request, medically supervised assistance to end their own lives.
However, assisted dying should not be an alternative to high-quality palliative and end of life care.
People deserve dignity in dying and each person nearing the end of their life should feel reassured and safe in the knowledge they will receive the best care.
The Government has repeatedly stated that it has no plans to review the law on assisted dying.
Ministers voted against an amendment to the Health and Care Bill (now Act), which would have required the Health Secretary to lay before Parliament a draft Bill on assisted dying.
The Government maintains that any such change to the law would have to be made via a Private Members' Bill (PMB); that is a Bill introduced by an MP or Lord who are not members of the Government.
While PMBs do represent an opportunity for parliamentarians to raise awareness of an issue, they rarely become law.
Successive governments have taken the view that Parliament should decide on this issue and any change to the law would be a matter of conscience for MPs.
I agree with this approach. But in my view, we have a duty to bring this matter before Parliament again to allow MPs to decide.
If the time is made available, MPs will be able to debate, vote and, if there is the will, legislate on this issue.
The Health and Social Care Committee has launched an inquiry on assisted dying, to gather views to inform its report and recommendations to Government.
The inquiry will focus on the healthcare aspects of assisted dying, including the role of medical professionals, access to palliative care, the protections needed to safeguard against coercion and the criteria for eligibility to access assisted dyingservices.
MPs will also look at what lessons can be learnt from international experiences.
I will monitor developments in this area closely and bear in mind the points you have raised.