Yvonne Fovargue MP: Investing in our children's future with school meals
The proportion of pupils eligible for free school meals is growing, rising from 13.6% five years ago to 22.5% in the last academic year.
Published 20th May 2023, 04:55 BST

- 2 min read
Free School Meals are available to all children in Reception and Years 1 and 2. After this, they are available for children whose parents receive certain social security payments.
Foodbank use has also risen as families across the borough and the country are struggling with the high costs of living.
Many are worried about making ends meet and are having to spend less on essentials, including food, as wages are not keeping up with inflation.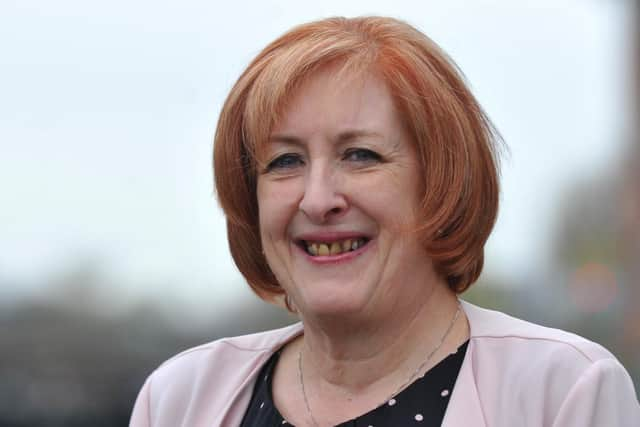 I am concerned the Government has no plan to address food insecurity.
The Government Food Strategy, published last year, could have been an opportunity to ensure that every family has access to healthy, affordable and sustainable food.
However, there were no concrete proposals in it to tackle the major issues facing this country.
Ministers must dedicate themselves to tackling the scourge of child poverty.
It is not right in my view that so many children are going to school hungry, which is why I am supporting calls for breakfast clubs for every primary school child in England.
This will not only give them a healthy meal to start their day but will also allow parents to save money on childcare and support them to work, boosting family finances and benefitting the economy.
The Free School Meals for All Bill was introduced to Parliament last year. This is a Private Member's Bill under the Ten-Minute Rule and as such, is unlikely to make much progress without Government support. While Private Members' Bills are not often successful, they are a good way for important issues to be raised.
Of course the Government could signal its support – that would be the right thing to do but currently it believes the current threshold for free school meals is the right one.
Breakfast clubs boost children's learning and support working parents with the continual juggle of fitting work around the school day.
Many schools already offer breakfast clubs, but I support Labour's pledge to offer a breakfast club in every primary school in England, as the first step on the road to a modern system of childcare.
Surveys of parents show they need breakfast clubs in order to get to work on time, to hold down jobs and use their full skillset. I want parents to be able to work the jobs and hours they choose which benefits the economy and family finances.
On top of this, parents save approximately £60 a week when using breakfast clubs compared to other sources of before school childcare, that's a huge saving for families currently battling with rising costs of living.