Yvonne Fovargue MP: Israel has a right to defend herself
The brutal attack in Israel was the darkest day in Jewish history since the Holocaust.
Watch more of our videos on Shots! 
and live on Freeview channel 276
Visit Shots! now
Peace is not its aim, and the dignity of human life means nothing.
In light of this barbarism, Israel has the right to defend herself, to get her hostages home, but also to defeat Hamas so that nobody need suffer like this again and so that we might once more see a road to a lasting peace, with a Palestinian state alongside a safe and secure Israel.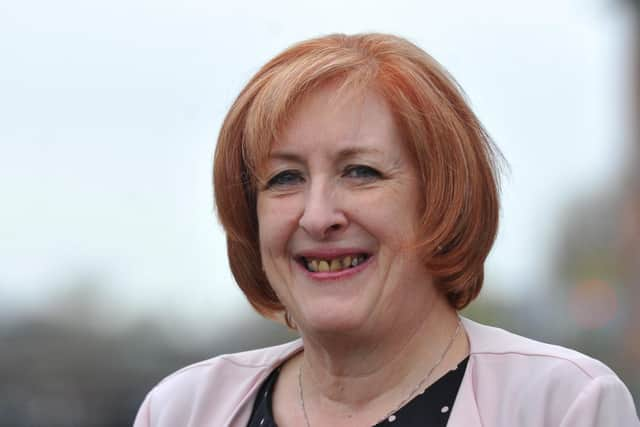 All human life is equal. Innocents must be protected, and therefore this operation can and must be done within international law.
We cannot and will not close our eyes to Palestinian suffering. I therefore welcome the gGovernment's announcement of a total of £30 million in aid to be given to the Palestinians in Gaza through the UN Relief and Works Agency.
Gaza is now a humanitarian emergency. There must now be clear humanitarian corridors within Gaza for those escaping violence. Civilians must not be targeted. Where Palestinians are forced to flee, they must not be permanently displaced from their homes. Basic services must be provided, including water, food, electricity and fuel.
The flow of aid through the Rafah crossing from Egypt is nowhere near enough. Gaza is not a small town facing a few shortages. It is a place where, even before this devastation, life was a struggle. Gaza needs rapid, safe, unhindered and regular aid.
Britain must also look to the future: a future where Israeli citizens live free from the fear of terrorist attacks, and a future for the Palestinian people where they and their children enjoy the freedoms and opportunities that we take for granted.
I stand for international law, the protection of innocent lives and humanitarian support for the Palestinians. I do so because I stand for a political path to a two-state solution and a better future. These are dark days, but we must never let the light go out.
I have long supported calls for more rights and better protections for tenants, including a ban on section 21 evictions and the simplification of tenancies, which will prevent renters from being uprooted with little notice and give them more flexibility and rights.
But I am concerned by how long it has taken for this legislation to materialise. The end to no-fault evictions was first announced by ministers in April 2019. Since then, figures suggest more than 71,000 households have been evicted using a section 21 notice. Meanwhile, the government has indicated that the ban will be delayed until changes to speed up the courts system are complete.
While the Renters Reform Bill is a good starting point, I am concerned that loopholes remain that could be used by ill-intentioned landlords to exploit tenants and evict them unfairly. I am similarly disappointed some of the original proposals have been left out of the Bill, including the legally binding Decent Homes Standard, which would set a minimum standard on the condition of homes.
As it progresses through parliament, I will continue to support efforts to push for a range of improvements. Private renters deserve legislation that will ensure they have real security.