Yvonne Fovargue MP: ​Supporting school breakfast clubs
​I am concerned increased costs of living, high inflation, rising food prices and slow growth mean families up and down the country are suffering constant anxiety about how they will make ends meet and feed their children.
Watch more of our videos on Shots! 
and live on Freeview channel 276
Visit Shots! now
The Government says it believes the current threshold of eligibility for free school meals is the right one but that it keeps eligibility under review.
I worry that many children are going to school hungry, while parents are unable to work more hours or get a job because they cannot afford childcare.
That is why I support calls to fund breakfast clubs in every primary school.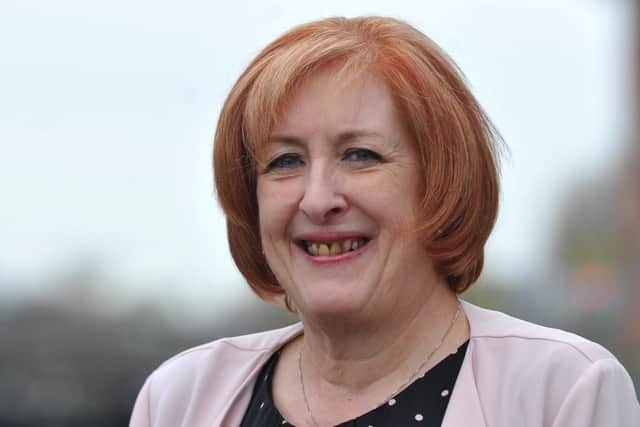 This would not only give children a healthy meal to start their day but would also allow parents to save money on childcare and help them stay in work, boosting household incomes as well as public finances.
There is so much the Government could be doing to ease the burden on households while also making longer term fixes to strengthen our economy, but families still face high bills and prices in shops.
As part of wider plans to achieve sustained growth, I believe we need to tackle Britain's exposure to global food shocks to bring down prices and increase food security.
I support calls to fix the Government's Brexit deal to strengthen international supply chains and cut red tape, reform business rates for small shops to allow them to lower prices and ensure at least half of all food purchased by the public sector is locally produced.
To cut energy bills for good and deliver energy security, I support calls to establish a publicly owned energy company to build clean and cheap homegrown power, upgrade 19 million homes, and achieve a zero-carbon electricity system by 2030. I also want Ministers to strengthen the windfall tax on oil and gas companies and use proceeds to provide more help for families through the cost-of-living crisis.
I have long supported a ban on exporting livestock from Great Britain for fattening and slaughter. I know that many constituents are deeply concerned about long journeys on which animals suffer.
I am extremely disappointed the Government has dropped the Kept Animals Bill. Over 18 months had passed since it was last scrutinised by Parliament and reassurances were given that it would be returned to undergo further debate. The Government now says it will take forward the Bill's contents as single-issue pieces of legislation, which will likely further delay protections.
The decision to drop the Bill is not what the public, our dedicated animal welfare charities or I want. It represents a profound setback for animal welfare in the UK.
In Parliament attempts to bring back the Bill were voted down by Conservative MPs.
Animals deserve protection and I believe it is wrong to promise tougher legislation if promises are then not seen through.