Yvonne Fovargue MP: ​Tories the architects of NHS crisis
​It sticks in the throat to see the architects of the crisis in the NHS, having run it down over 13 years, to now say that it is 'unsustainable'.
Watch more of our videos on Shots! 
and live on Freeview channel 276
Visit Shots! now
What's unsustainable is another five years of Tory government.
It's not the model of funding that needs to change, it's where and how care is delivered.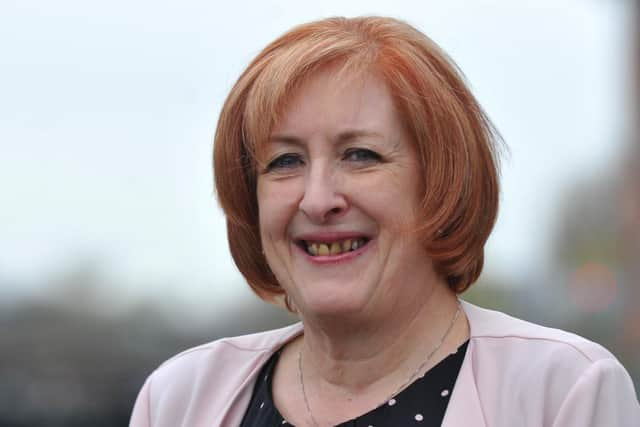 The NHS needs investment and reform – in the case of the last Labour Government, this delivered the shortest waiting times and highest patient satisfaction in history.
But extra investment must be met with higher standards for patients and the state of the public finances means that reform will have to do more of the heavy lifting, and this is where Labour has been leading the charge.
We spend far too much money on treating diseases that have been diagnosed too late – 4.5 million people are going to A&E a year, because they can't get a GP appointment.
That's worse for them, and more expensive for the taxpayer.
Pouring ever increasing funds into secondary care will never be enough to meet the growing demand created by the failure to reform.
We need to reform the NHS to shift the focus from hospitals to the community and from treatment to prevention.
Rishi Sunak is Inaction Man, refusing to meet with doctors to end NHS strikes and adding to the Conservatives' NHS backlog, leaving patients waiting for months on end in pain and agony.
Waiting lists have increased by 724,000 – from 6.96 million to 7.68 million – since Rishi Sunak became Prime Minister in October last year.
It will take the party of the NHS to pull it out of this crisis and restore it to good health.
An NHS fit for the future is central to a future Labour Government's mission for a better Britain and will form the backbone of Labour's election manifesto.
The UK's commitment to Ukraine must be long-lasting.
We must support Ukraine with artillery systems, aerial combat systems and training.
The threats we face from Putin are long term and the defence of the UK starts in Ukraine.
I believe that once Ukraine has prevailed, its rightful place is in NATO.
I also believe that we should use Russian frozen assets to help rebuild Ukraine and develop a long-term stockpiles strategy to sustain support for Ukraine and rearm Britain.
The UK Government has finally proscribed the Wagner Group as a terrorist organisation, but this was a long overdue decision.
The Government must show us that it is learning the lessons from the war in Ukraine and part of that is about our homeland defence and how we better protect these shores.
In light of developments in missile technology and the weaponisation of drones, we must better defend critical national infrastructure.