Remembering the murder of innocent children, 25 years on
Two young boys, one of whom spent some of his short life in Wigan, were remembered as the 25th anniversary of the Warrington bombing was marked.
Published 21st Mar 2018, 09:22 BST

- 3 min read
Updated 21st Mar 2018, 10:30 BST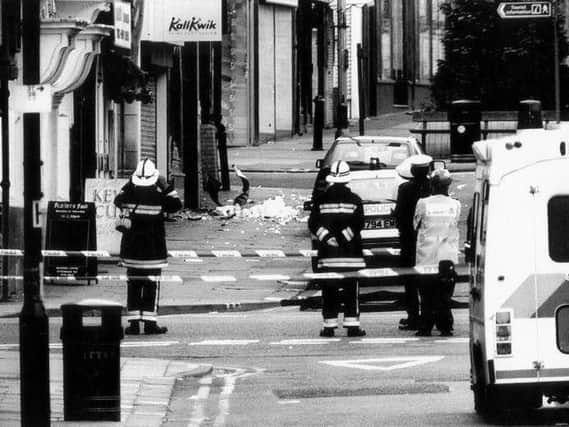 The town fell silent as tribute was paid to three-year-old Johnathan Ball and 12-year-old Tim Parry who were killed in the terrorist atrocity on March 20, 1993.
Tim had attended Highfield St Matthew's nursery and was a regular visitor to Wigan on account of his grandfather living in Winstanley.
His parents Colin and Wendy, who have gone on to perform remarkable acts of reconciliation by creating Warrington's Tim Parry Johnathan Ball Foundation for Peace and sitting down with the IRA's political wing Sinn Fein, were among those attending yesterday's ceremony.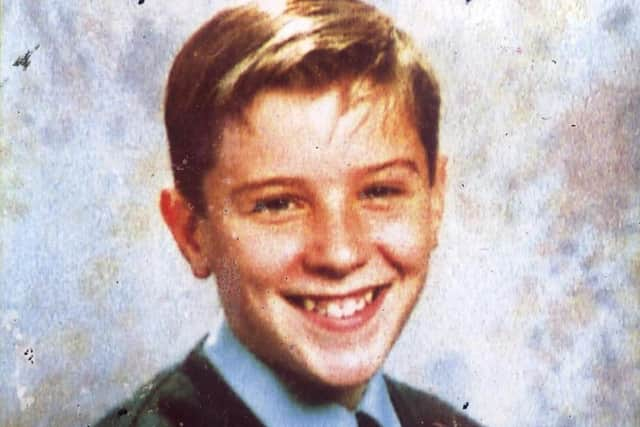 There were speeches, choir performances, readings and a minute's silence on Bridge Street where the boys died and 50 people were injured.
Two bombs hidden in waste bins on Bridge Street were detonated in quick succession. A day later the IRA admitted that it had planted the bombs.
Tim, who had been shopping for a Mother's Day present, was badly injured and died five days later in hospital. Despite Sinn Fein leaders later expressing regret for the atrocity, no-one has ever been brought to justice.
It was telling yesterday that there was a strong police presence at the commemorations.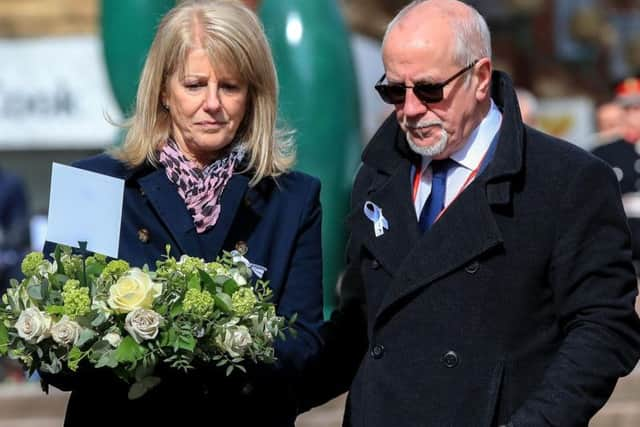 Mr Parry has said that he will never forgive those who murdered his son but neither does he and has never harboured anger towards those who carried out the atrocity.
And in an interview to News Letter this week, he also expressed pride at the work that the foundation has done over the years.
He said: "I think we have achieved a great deal through the foundation. We are now the leading agency in Britain for providing support to victims of terrorism.
"I have never been angry about what happened. We were far too broken-hearted at the time to have any feelings of anger.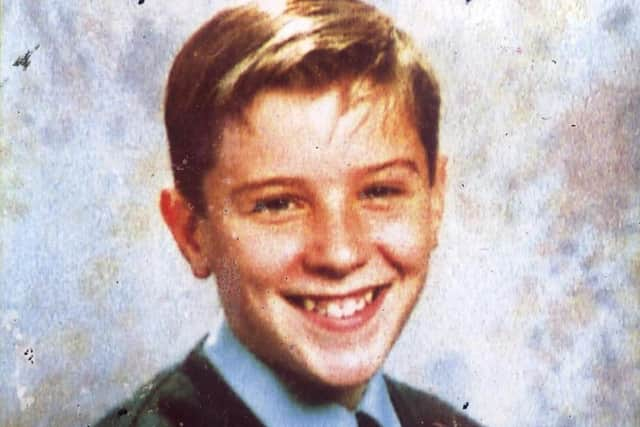 "We have always taken the view that we can do nothing to change to past but we can focus on making a better future."
In 2013, Mr Parry invited former IRA commander Martin McGuinness to deliver the annual peace lecture in Warrington.
It also emerged this week that filming has begun for a major new dramatisation of the bombing and its aftermath.
Written by Nick Leather and starring Anna Maxwell Martin and Vicky McClure, it focuses on two ordinary women living either side of the Irish Sea who are brought together in the wake of the tragedy.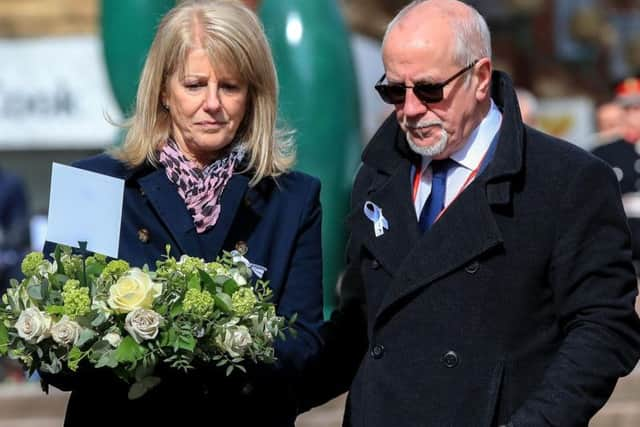 Maxwell Martin plays Wendy Parry while McClure plays Susan McHugh, a Dublin mother of two so outraged by the loss of young life that she organises one of the largest peace rallies in Irish history.
Maxwell Martin said: "I know that many will recall the bravery and dignity shown by the families affected by the Warrington bombings.
"It's a real honour to be telling their story."
McClure added: "Susan McHugh's actions back in 1993 remain just as inspirational today as they were 25 years ago. I feel truly privileged to play her in this incredibly moving new film."
Mother's Day (1x90') will be shown on BBC2 later in the year.
Writer Leather said: "As someone who grew up in Warrington and was on my way into town on the day of the bombing, bringing this astonishing story to the screen has been a career-long mission.
"Over the last year, I've been fortunate to work with a wonderfully supportive team at the BBC, including the director Fergus O'Brien, and have found the Parry and McHugh families to be even more inspiring than I did as a kid.
"I hope people are as moved and affected by this drama as we have been making it."