Security dogs work wonders at Inquest Canine Detection and Security in Leigh: with video
Little Alfie may be a mischievous scamp at home, but at work he is an exemplary colleague.
Published 25th Jan 2018, 16:16 BST

- 3 min read
Updated 25th Jan 2018, 17:20 BST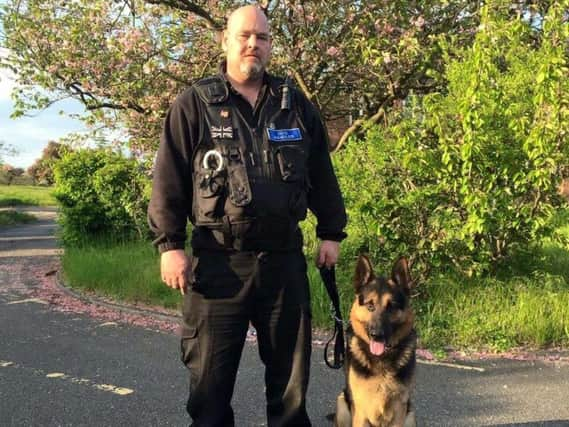 The firm has up to 32 dogs, which are all trained to search for illegal and illicit substances, including drugs, pyrotechnics, explosives, firearms and tobacco.
Its dogs and handlers work across the North West and nationwide, providing assistance and deterrence at festivals and arenas, including V Festival, MTV Proms, Creamfields, Parklife and Manchester Arena.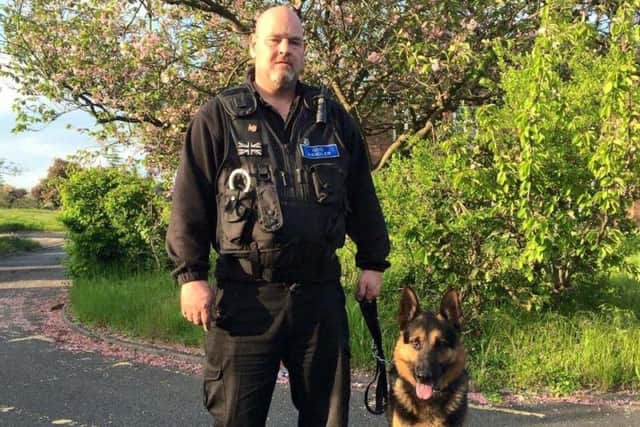 One of ICDS's primary focuses is on detecting explosives - something which is of paramount importance in the wake of terror attacks in the UK, including at Manchester Arena last May, which killed 22 people, plus the bomber.
Dean, 45, of Worsley, said: "In this day and age I believe security and detection dogs should be a mandatory requirement for high density areas such as football stadiums, town centres and concerts. Dogs are trained to find life threatening devices, but perhaps the biggest thing they give is the deterrent value. If a terrorist sees a dog, it could deter a potential attack.
"A lot of people wrongly assume that if there is a sniffer dog, the venue has a problem, but often this is not the case. The owners are being proactive and send the message out that action is being taken."
Dean has been working with Alfie, a former rescue dog, for the past four-and-a-half years and although he has a naughty temperament at home, he works wonders out in the field.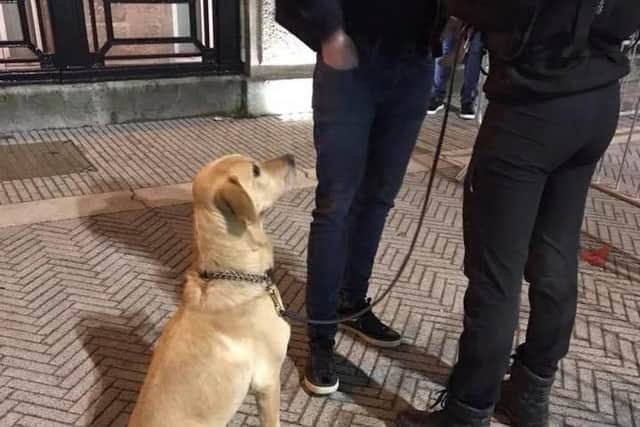 Dean said: "Alfie is not like a normal pet.
"Usually if you take a dog home, you train them on numerous things. But with detection dogs you only train it to find items and sit - nothing else. They automatically think they are working and will search the premises. So you can imagine Alfie can get up to all sorts at home."
Dean added the training is conducted in the same way as the police dogs and there is no difference in their performance or treatment.
He said: "The dogs are trained to the same standard and assessed by instructors. We use labradors, spaniels and cocker spaniels as they have a good nose. "They are trained with the exact same odours using a tennis ball and it usually takes around six weeks to train a dog to detect drugs.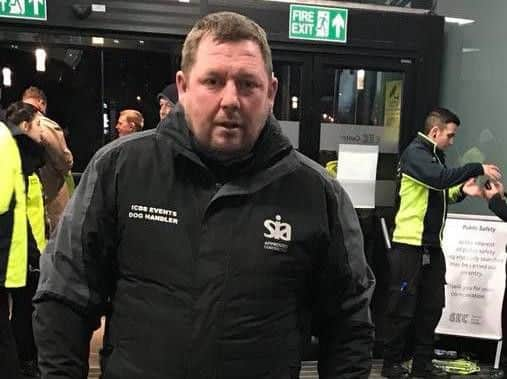 "They associate the odour with a tennis ball, so when they are searching for drugs or explosives, in their mind, they are looking for the ball.
"A trained dog will be able to search a property and find the drug or explosives in about five minutes. It would take humans hours.
"It is so satisfying when you see your dog finding its target."
Dean added the firm works closely with the police, informing them of any finds. But he added it would be rare that a private sector dog will work in the same area as a police dog.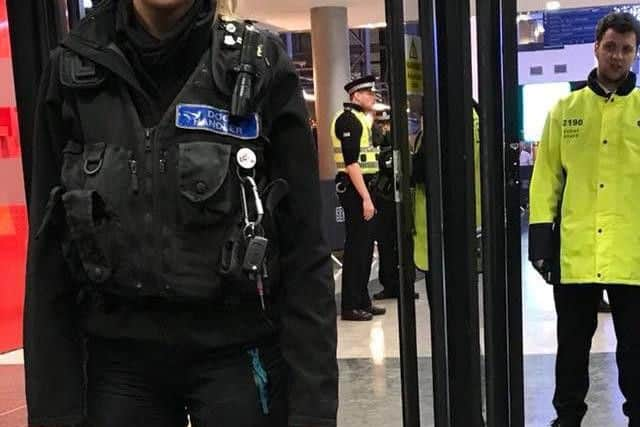 ICDS also provides security guarding, door supervision, key holding and close protection.
Dean added: "Manned guarding was a natural evolution following on from our success in the canine sectors and so last year, we added a new professional service to our portfolio offering keyholding, alarm response and mobile patrols.
"One of our primary aims is to reduce costs for local businesses and to provide a high profile service to deter crime from our clients' premises whilst improving on their existing security arrangements.
"This is the best job in the world as it is so varied. I can be working in a secure unit one day, a pub or concert the next."