Drive-through traffic leaves Wigan man 'fearing for his safety'
A pedestrian said he "feared for his safety" at a road crossing where traffic volumes have increased dramatically following the opening of a McDonald's restaurant.
By Alan Weston
Published 26th Feb 2023, 15:45 BST- 2 min read
Watch more of our videos on Shots!
and live on Freeview channel 276
Visit Shots! now
Will Jones, 57, said the traffic island at the junction of Greenough Street and Morris Street in Scholes was now no longer fit for purpose and demanded steps be taken to make it safer for pedestrians.
Mr Jones, from Whelley, said: "On several occasions, I have stepped out to cross onto the traffic island, only for a car to pull out at speed from Morris Street. I have feared for my safety, only to be met with abuse – not for the first time – when a car 'shot out' of the junction without looking for myself.
"This junction was designed before the drive-thru Maccy D's opened and it is some of the people exiting there via Morris Street, who seem to think pedestrians should not be crossing there.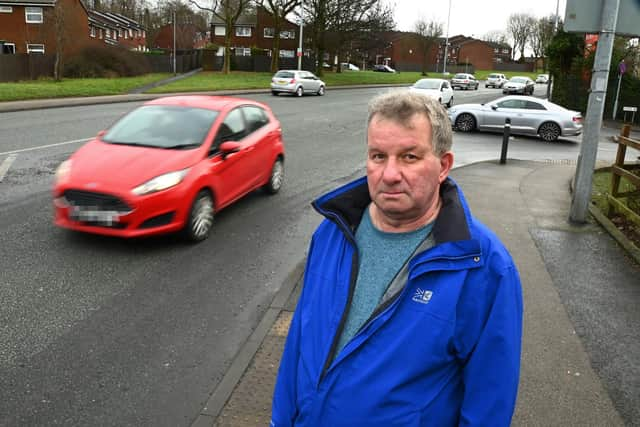 "Pedestrians now have priority once in the road. Stepping out to fear for your safety, then receiving abuse from a driver who has joined from a side street without noticing you, should not be happening.
"This traffic island is now no longer fit for purpose due to the amount of traffic leaving Maccy D's and I am asking for the council to review it as a matter of urgency. They could at least install a sign saying beware of pedestrians.
"I live in Whelley and drive for work, but usually walk into Wigan at weekends, so can see hazards from both sides."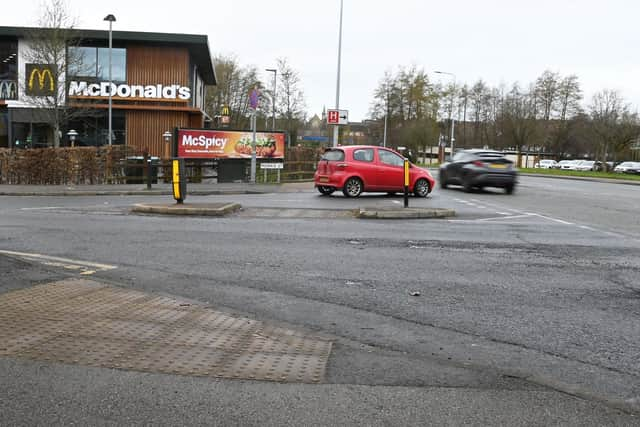 A Wigan Council spokesperson said: "We are aware of reported issues at this crossing. Our team is currently investigating and will be back in touch with Mr Jones when this investigation is complete."
When Mr Jones approached the council with his concerns, they replied: "You will appreciate that the council must prioritise the use of its very limited financial resources to those locations where the needs are documented and demonstrated to be greatest, and unfortunately that is not the case on this occasion."In addition, we're afraid that there are no such approved signs prescribed by the Department for Transport to indicate the presence of a pedestrian refuge, and so unfortunately we are unable to assist in that respect."