How the Leigh guided busway will change under new management
The vehicles that travel along the Leigh guided busway will transform from purple to yellow when new contract holders take over the service.
Published 3rd Jan 2023, 12:30 BST

- 2 min read
From September 24, 2023, all buses in Wigan and Bolton will be run by Go North West and Diamond, who are the first to win contracts under the new franchising system.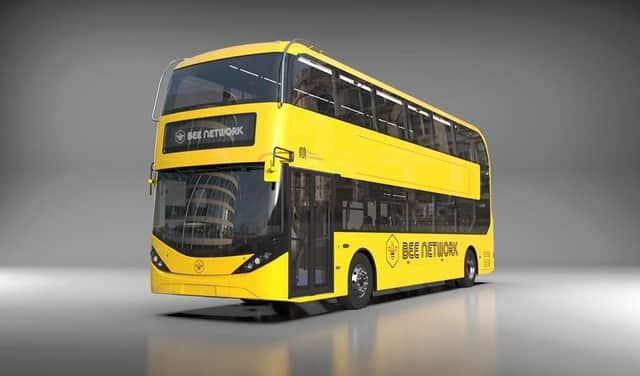 These buses will be coloured yellow to signify being part of the Bee Network– this new public-owned franchise.
First Bus, which runs the Leigh guided busway service, said it was "disappointed" not to have won the contract to continue operating the route.
The guided section of the route, which runs between Leigh and Ellenbrook, requires a bus to have a guide wheel that steer it via the kerb.
Only a small portion of these buses were leased from Transport for Greater Manchester by First and will be given back to TfGM – it is unknown what will happen to the remainder of the fleet owned by the bus company.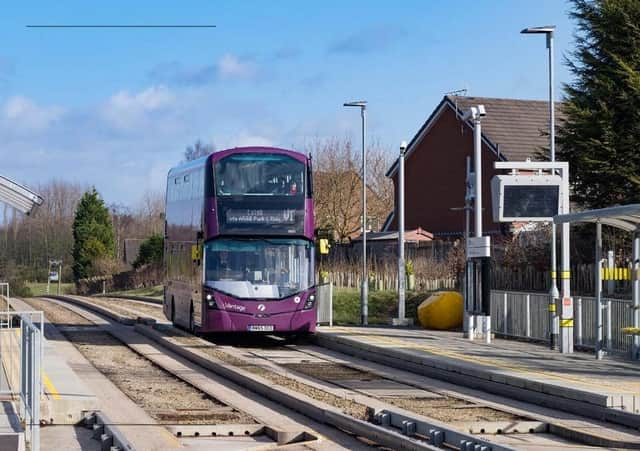 A spokesperson for First Bus in Manchester said: "First Bus is disappointed not to have been chosen as the preferred operator for the opening round of franchise bids in the Greater Manchester area. We wish the successful operators, the Mayor and Transport for Greater Manchester well and will support our colleagues in the transition of services into the Bee Network to ensure a successful beginning to a franchised system."
The V1 and V2 will be yellow and at least 50 will be new electric vehicles with improved disability access, audio-visual announcements and full branding of the Bee Network.
There will be no changes to bus routes, but services could be altered later.
By 2025, buses, trams and rental bikes will use the same ticket system with a daily cap.
Bus fares across Greater Manchester have already been capped at £2 for single journeys and £5 for day tickets, with weeklies to cost £21. However, these caps will be reviewed in the summer, which means fares could increase by the time the first franchised buses are rolled out.
Mayor of Greater Manchester Andy Burnham, one of the orchestrators of the Leigh guided busway launch in 2016, said: "Locally controlled bus services are fundamental to our Bee Network vision for a better public transport network for all, and as the first area to do this outside London, Greater Manchester is once again blazing a trail. Franchising will enable us to better integrate services as part of a joined-up network, with simpler fares and ticketing, a price cap so no-one pays more than they need to, a better customer service offer and a single look for the whole network.
"Passengers are at the very core of our Bee Network vision and when we talk about local accountability, we really mean it – that is why at the heart of our contracts with operators will be a performance regime that will influence operator payments based on those factors that we know are of most importance to customers, including punctuality, reliability and customer complaints."