The price of Wigan taxi fares could go up as cabbies respond to cost of living crisis
Taxi fares could be going up in Wigan if cab drivers get their way – which will see them take home £50 a week more.
Published 17th Mar 2023, 07:26 GMT

- 2 min read
Updated 17th Mar 2023, 07:26 GMT
The Wigan Taxi Drivers and Owners Coalition has put forward a new fare price which would increase the current rates by £1.
Higher costs of fuel, an increased cost of living and insurance premiums for drivers were all factors that led the drivers to ask for this pay bump, a report states.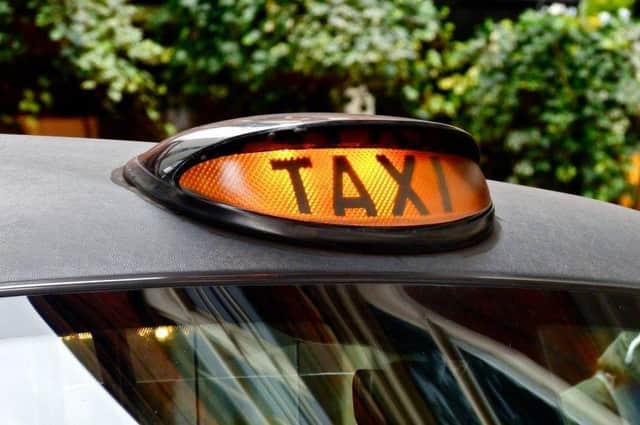 "Due to circumstances out of our control, cost of living going up, we would like to put in a hackney carriage fare increase," its request to Wigan Council states.
"This time it's not a big increase percentage wise, it's just a flat rate £1 per job increase. So in a nutshell it's a pound a job increase and no increase on mileage charge.
"That will help with the cost of living increase, it will give drivers an increase of about £50 per week and more."
Breakdown of the new tariffs and charges:
Tariff one (Hiring begun from 7am to 10.59pm) would become £3 start then 20p per 176 yards
Tariff two (Hiring begun from 11pm to 6.59am or begun on any Bank Holiday other than those in tariff three) at the minute would become £ 3.50 start then 20p per 140.5 yards
Tariff three (Hiring begun from 6pm on festive bank holidays and before 6.59am) would become £6 then 20p per 88 yards
A charge of £35 (increase of £5) may be made for the soiling of the vehicle by travel sickness brought on by alcohol or drugs or for the soiling of the vehicle by animals carried in it
Currently tariff three, when you get more than four people in a vehicle, is £1.50 per person (tariff one /two price). The coalition wants to double that to £3 per person on tariff three to bring it in line with double tariff one.
This decision from the Wigan Taxi Drivers and Owners Coalition came after a survey involving 81 licensed hackney carriage drivers between January 13 and February 3, 2023.
A total of 58 voted in favour and 23 voted against.
"Some of the comments received state that they feel the proposed variation is not enough, and others state the current rates are enough," a report said.
A comparison table comparing Wigan to other Greater Manchester boroughs showed the new fare would bring them from second lowest to being more expensive than Rochdale, Salford and Bolton in that order.
The coalition will appear before the Regulation Committee on March 17 in Wigan Town Hall who will decide whether these new fares are agreeable.