Travel experts reveal their top tips when traveling to the 10 most sought-after vacation locations
Traveling to a new place can be both exciting and nerve-wracking.
Watch more of our videos on Shots!
and live on Freeview channel 276
Visit Shots! now
After all, you don't want to miss out on any of the must-see attractions or experiences while still ensuring your safety.
With that in mind, we've asked some of the top travel experts at TJB Private Travel for their advice when visiting the 10 most sought after vacation locations. Here's what they had to say:
Destination #1: London, England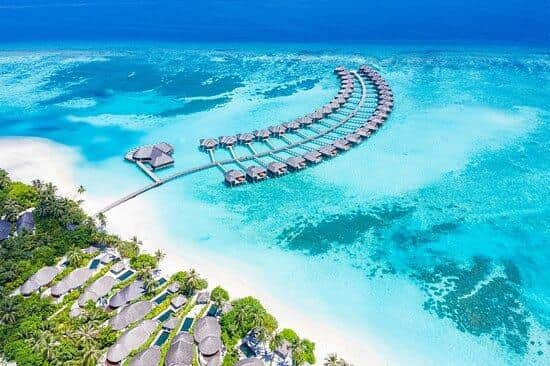 When visiting London, it's best to plan out your stops ahead of time. With so much to see and do, you'll want to make sure you don't miss any of the iconic sights or experiences. It can be helpful to book guided tours or even hire a local guide who knows the area. In addition, take the time to explore some of the lesser known parts of London as well – you might just find a hidden gem!
Destination #2: Paris, France
When in Paris, make sure to keep your eyes open for amazing street art. Not only are there plenty of murals and graffiti all around the city, but many streets also offer the chance to find fantastic vintage stores or cafes. Additionally, make sure you take in some of the iconic Paris monuments and attractions like the Eiffel Tower and Louvre Museum.
Destination #3: Rome, Italy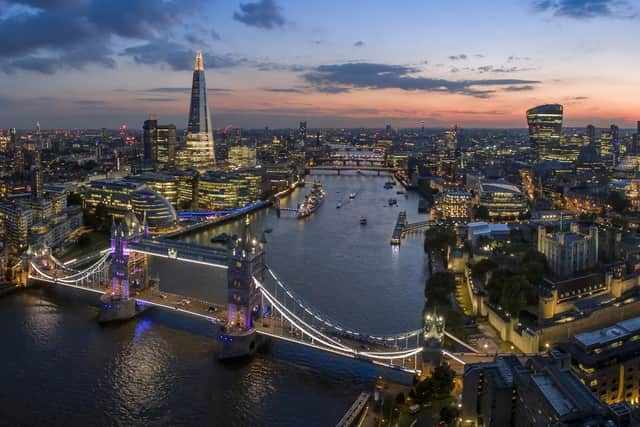 Rome is a city that defies description – it's simply one of those cities that has to be experienced in person. When visiting the Eternal City, make sure to take advantage of all the sights and sounds it has to offer. For instance, visit iconic landmarks like St. Peter's Basilica or the Colosseum while also exploring some of Rome's lesser known attractions such as its many public parks and gardens.
Destination #4: Tokyo, Japan
When traveling to Tokyo, it's best to come prepared with a plan. There's so much to do in the city – from exploring its many cultural sites and attractions to trying out cuisine that you won't find anywhere else. However, don't forget about some of the more modern experiences as well such as visiting one of Tokyo's famous night clubs or even just taking in the skyline from the top of a building.
Destination #5: Sydney, Australia
Sydney is a city that offers something for everyone. Whether you want to explore its many beaches and outdoor attractions or just enjoy the hustle and bustle of the bustling metropolis, there's no shortage of things to do in Sydney. In addition, make sure to check out the iconic Sydney Opera House and take in the views from the harbor.
Destination #6: St Barts, Caribbean
When it comes to St Barts, luxury is the name of the game. This Caribbean island offers some of the best white sand beaches and stunning resorts you'll find anywhere in the world. However, it's also important to remember that despite its luxurious profile, there are plenty of things to do for more budget-minded travelers as well.
Destination #7: Santorini, Greece
For those wanting to take in some of the most stunning views in the world, there's no better place than Santorini. This Greek island is home to some of the best sunsets and beaches around, making it a must-visit destination for any traveler. When visiting, don't forget about some of the many cultural attractions such as ancient ruins or vineyards.
Destination #8: Split, Croatia
Split is a city that truly has something for everyone. From its amazing architecture and historical sites to its vibrant nightlife, it's the perfect destination for anyone looking for an unforgettable experience. Additionally, don't forget to explore some of Split's many beautiful beaches and try out some of the delicious local cuisines.
Destination #9: Maldives
The Maldives is a dream destination for many travelers and it's easy to see why. With its stunning blue waters, white sand beaches, and luxurious accommodations, it's no surprise that the Maldives have become one of the most popular destinations in the world. For those looking for an unforgettable holiday, make sure to book a stay at one of the many amazing resorts, or even take a day trip to one of its many nearby islands.
Destination #10: Tanzania, Africa
Tanzania offers a unique mix of both modern and traditional activities for travelers to explore. From visiting the majestic Ngorongoro Crater or exploring the wildlife in Serengeti National Park to experiencing some of Tanzania's vibrant cultural scenes, there's no shortage of things to do in this beautiful African nation. Additionally, make sure to take advantage of the opportunity to explore some of the lesser known parts of Tanzania as well – you could just find a hidden gem!
No matter where you decide to travel, it's important to always stay safe and informed. With these tips from our travel experts in hand, you can rest assured that your next vacation will be one to remember!
Planning a trip doesn't have to be overwhelming – with some research and preparation, you can find the perfect vacation spot for you. Don't forget to take into account factors such as budget, transportation, weather, and the type of activities you want to do. Doing so can help ensure that your trip will be an unforgettable one!

If you're looking to save money when traveling, try using a travel rewards credit card. By doing this, you can earn points or miles that can be used for various discounts and perks when traveling. It's a great way to make the most out of your vacation!

Make sure you always have your passport and other important documents with you at all times. This way, you'll never find yourself in a situation where you can't enjoy the experiences of a new place.

Remember that no matter where you go, travel insurance is always important. It can provide peace of mind should anything unexpected happen while you're on vacation. So make sure to check if your destination requires travel insurance and get the coverage you need before embarking on your next adventure!
Now that you have some tips from our experts on the 10 most sought after travel locations, it's time to start planning your own dream vacation. With the right preparation and research, you can experience some of the best places on earth – all from the comfort of your home!
Have fun and stay safe while traveling!