Busy Wigan road set to get extra pavements
A Wigan councillor's prayers for a path to be installed on a busy stretch of road look set to be answered.
Published 25th Nov 2020, 07:00 BST

- 2 min read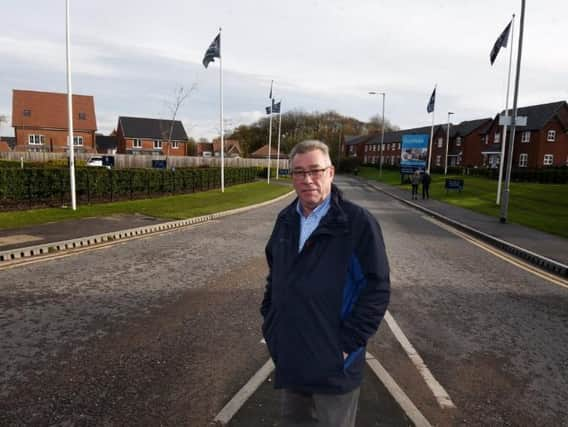 Coun Ray Whittingham wants to see a pavement or crossing on Rectory Lane in Standish, which is still being developed with more housing.
Part of the walkways leading to the estate stop and become grass verges, forcing pedestrians to cross over the road, and again a little further down the road.
But work to remedy the issue could be starting early in the new year.
Coun Whittingham, who represents Standish on Wigan Council, said: "There are two sections, one about 20ft and the other 50 to 60ft, where the path along Rectory Lane stops and it's just grass near the roundabout.
"I've asked Wigan Council but they said they're not dealing with it and said it's down to the developers Morris Homes and Persimmon Homes. They're waiting for a snagging period, so it won't cost them as much to sort this.
"The council have been brilliant as I've pushed for this for a long time and they said it's going to be done."
Coun Whittingham said he's been told work to sort out the problem will begin in January next year and should be complete in February.
He said that children and young mums pushing prams regularly go down the road and that safety was important.
He said: "It's really important we get a pathway or crossing as it's a busy stretch of road, which is still being developed with more housing. People don't want to have to be walking on grass verges either which are going to be muddy right now, so it will be very welcome when this problem is sorted."