Chris Green MP: Prince Philip's life story 'a revelation'
Chris Green is the Conservative MP for Bolton and Atherton West.
Published 16th Apr 2021, 14:03 GMT

- 3 min read
Updated 16th Apr 2021, 14:04 GMT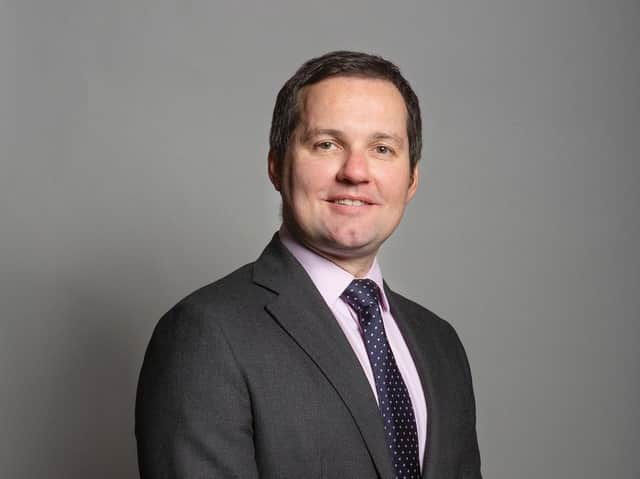 The sad news of the death of Prince Philip has been somewhat of a shock to the nation. Whilst he was rather venerable, he has been part of the warp and weft of the country for as long as everyone can remember.
He and the Princess Royal have long been my two favourite Royals after her Majesty the Queen of course. Even though his personal opinions never strayed into the public realm we always had a sense that they would be based on good sensible values.
In fact, we could always have a sense of those values by how he remained steadfast in his support of the Queen and so clearly underlined by her words that he was "my strength and stay".
I knew a little of the Duke of Edinburgh's life and upbringing but it has been quite a revelation to read more of the difficult environment in which he grew up.
His military service during the Second World War has long been recognised and respected but I had not appreciated that he had been destined to reach the upper echelons within the Royal Navy.
He had anticipated having a few good years in the Royal Navy but the death of King George VI propelled him to take up his position as consort to her Majesty.
The media have done a superb job in illuminating us on the life of Prince Philip and I feel that they could have done a slightly better job of it over the years.
Until now, we could have been forgiven for thinking that his only contribution was to add an awkward gaff here and there. It could not be further from the truth and the recent coverage and understanding that it has given shows that his sense of humour was always taken well by his audience and invariably served to relax those who may otherwise have been overwhelmed by the occasion.
The Speaker of the House of Commons, Sir Lindsey Hoyle MP, captured so much of this when he led the debate in Parliament and he was right to call him the father of the nation.
Perhaps, for politicians, a key thought for those of us who are a little longwinded would be the Duke's thought that "the mind cannot absorb what the backside cannot endure".
So many children have taken part in the Duke of Edinburgh's Awards scheme, he was patron of a host of charities and one survey said that over a fifth of the British population attended events that he was guest at.
The words of Sophie, the Countess of Wessex, with great elegance and dignity captured Prince Philip's final moments when she said it was "so gentle, it's just like someone took him by the hand and off he went".
Now that pubs are allowed to serve again, I am sure that he will be warming peoples' hearts as they raise a glass to him outside in the freezing cold.
As the Covid-19 lockdown is unwound and our freedoms are returned we can look forward to returning to normal.
We have yet to see what this will mean in the coming weeks and months.
Children have returned to school and it all seems to have gone rather smoothly and it seems that they even went back with a degree of enthusiasm.
We have yet to see if it will be sustained but I did have a sense that the teachers appreciated having the Easter break.
I suspect that the tougher time teachers faced upon the full return to school will be reflected in many other walks of life.
Whilst there are more steps to unwind the restrictions, we ought to be a little fearful of what will be revealed.
Perhaps something that ought to come out of our experiences over the last year is to see the importance of the local community, the services it provides and how much we are part of it.
We have the chance to build back the way we want and that should surely mean we have to value our towns and high streets and shop local.