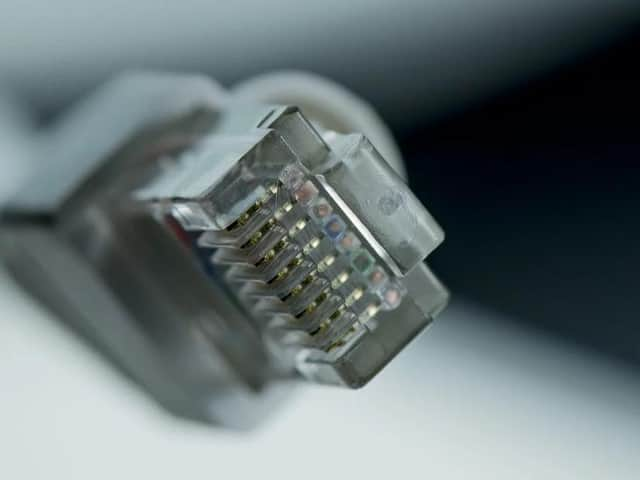 Wigan is part of the GMCA Northern Arc
Its part of plans that will see Virgin Media Business deliver over 2,700km of new fibre optic broadband infrastructure across Greater Manchester's boroughs, providing greater connectivity to more than 1,700 public sector sites in the city-region.
The investment within Wigan and Leigh, could see up to 120 sites connected to public sector buildings and some 75Km of fibre being installed for potential access opportunities.
The Greater Manchester Combined Authority (GMCA) has successfully bid for largest allocation of funding in the UK - more than £23m will be coming from the government's Local Full Fibre Network Programme.
Wigan is part of the GMCA Northern Arc, along with Bolton, Bury, Oldham and Rochdale Councils and will contribute just over £500,000 of capital funding to the scheme.
Coun Nazia Rehman, cabinet member for resources, finance and transformation said: "High speed connectivity can become a real game changer for businesses in the borough that are looking to expand and grow.
"Connecting public sector sites with full fibre should open up more doors and trigger private investment. We're clear that we want Wigan and Leigh to embrace a digital transformation and once complete the network should help in delivering the best possible digital services for our residents.
"We're excited about the benefits that this can bring and we look forward to working with Virgin Media on delivering the project."
After taking on board thousands of responses from our Big Listening Project, embracing digital was identified as one of 10 strategic goals for the borough to be prioritised.
The council recognises the power digital has to improve the potential and growth of the borough and transform the way we deliver services.
As a result, a digital agenda has been embedded into everything we do and now want to keep developing.
That is why the creation of a full-fibre network is so important for supporting super-fast broadband and high capacity mobile broadband networks – in particular future 5G mobile networks.
As part of the deal, a number of social value initiatives that support the Digital Blueprint have been agreed including a commitment from Virgin Media Business to directly create 20 Greater Manchester based apprenticeships, as well as investing in digital and STEM skills for young people.
Peter Kelly, managing director of Virgin Media Business, said: "Greater Manchester is an enormously important centre for Virgin Media, a gigabit city and the place our Project Lightning network expansion first started.
"Today's investment will build on our proud connection to the city and bring next-generation connectivity to Greater Manchester, giving the city region the best digital infrastructure coverage in the UK."
Across GM, 97% of the network will be provided via existing ducting which will in turn mean minimised disruption to residents.
Wigan Council will look to work collaboratively throughout the process, ensuring there are close working relationships and strong communication links between different departments so that disruption is kept to a minimum for residents.
A "dig once" strategy will be implemented across all the work carried out and this will be achieved by the sharing of data of future planned highway works.