Underwater drone trialled at deathtrap water-filled quarry near Wigan
Firefighters have been trialling a high-tech underwater drone at a notorious Wigan lagoon which has claimed three boys' lives.
Published 30th Sep 2022, 15:45 GMT

- 1 min read
Updated 3rd Oct 2022, 09:46 GMT
A team form Lancashire Fire and Rescue Service were trying out the Fifish pro w6 at East Quarry in Appley Bridge which 15-year-old schoolboy Jamie Lewin drowned earlier this year while swimming with friends.
His was the third fatality there since 1999, teenagers Craig Croston and Miracle Godson having previously died in similar circumstances.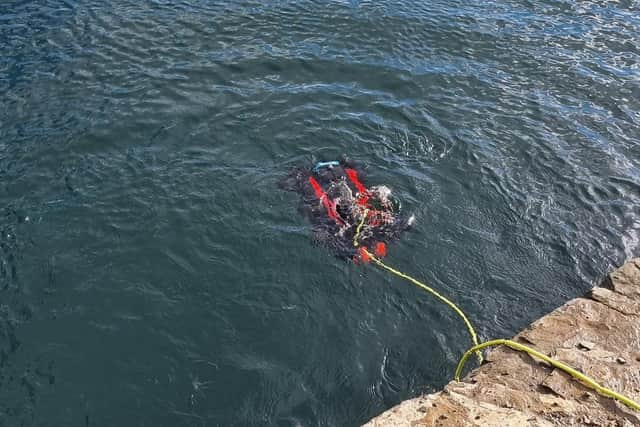 There have been repeated calls from the authorities to youngsters not to use the water-filled quarry as an impromtu lido while others have called for either tighter security around the site or for the water to be drained away and the hole filled in.
LFRS divers used the lagoon and reported that the exercise – to practise locating swimmers in difficulty or bodies in deep water quickly – had gone well.
A spokesperson said: "We attended an exercise at one of our high risk waters.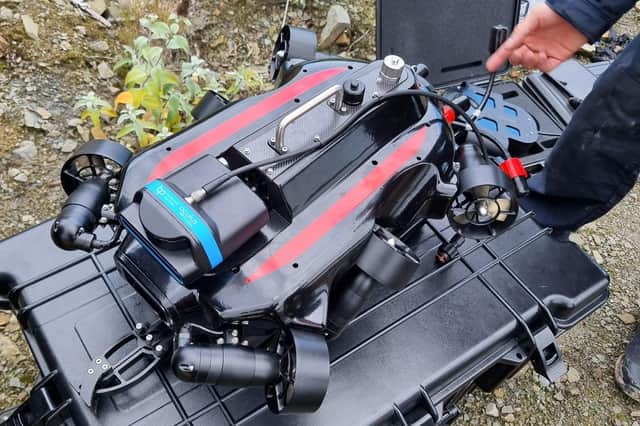 "We currently have the Fifish pro W6 underwater ROV (remotely-operated vehicle) on trial.
"A submerged training dummy, location kept secret from operator, was quickly located at a depth of 10m and recovered by crews."
The application to fill in the quarry has not been universally welcomed by residents, some of whom fear it will be turned into an eyesore landfill site for too many years, fed by thousands of loud and polluting lorry journeys.