Vigilantes attack serial burglar
A burglar was left with broken fingers and a stab wound after furious victims, branded by his defence team as 'a lynch mob', tracked him down and attacked him, a court heard.
Published 9th Aug 2018, 09:39 BST

- 2 min read
Updated 13th Aug 2018, 11:31 BST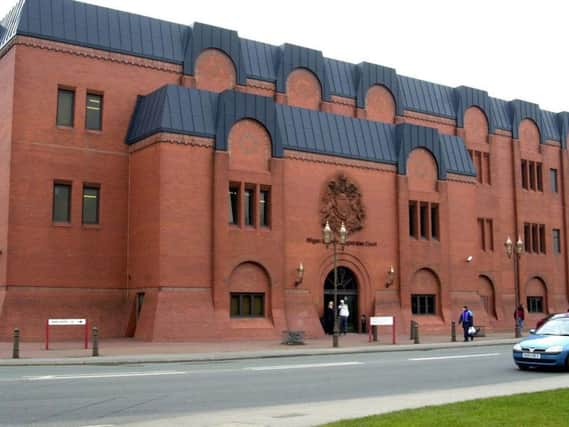 Paul Fletcher was confronted by angry people whose homes he had raided, after they discovered he had stolen their valuables, including a laptop and a mountain bike.
And while not disclosed by prosecutors, Fletcher's solicitor reported to the court that the 28-year-old suffered six broken fingers and was stabbed in the buttock during the confrontation
Appearing at Wigan and Leigh Magistrates' Court, Fletcher, now of no fixed address, pleaded guilty to theft from a motor vehicle, burglary, attempted burglary and possession of a knife in a public place.
The series of crimes began on June 15, at a home in Atherton, when a resident discovered that a rucksack containing a laptop had been taken from her car overnight.
That same evening, a mountain bike valued at £350 was stolen from another Atherton home, this time from a locked garage.
The hearing was told that after the bike owner began making inquiries of her own, she was informed that there was footage of a male trying to open front doors on the housing estate.
She was then informed of the culprit's identity, which was Fletcher.
Fletcher's solicitor Bill Pearson described the ensuing encounter as effectively a "lynch mob" which left Fletcher injured and fearing for his safety, but further details of the incident were not revealed to the court, nor was it said whether any police prosecutions will ensue from the incident.
But this close call did not deter Fletcher from continuing his crime spree.
On July 9, he unsuccessfully attempted to gain access to a garden shed in Leigh, but was thwarted after a neighbour spotted him. He was recognised, and his identity reported to the police.
He was not arrested until August 4, when police found him in Leigh town centre.
He complied with officers, and revealed he had a kitchen knife and a flick-knife on his person.
He tested positive for cocaine and opiates while being held in custody.
Fletcher cited his drug addiction as the motive for his crimes.
Mr Pearson told justices how Fletcher felt he could no longer return to his previous address after the incident.
He added that a short prison term would be beneficial, as it would help him get clean from drugs and "make a fresh start" upon release by moving to a new area.
Magistrates handed Fletcher a total of 40 weeks in prison, and ordered him to pay £50 in compensation.