'˜We should be re-using rubbish'
Residents will be urged to re-use as well as recycle while saving items from the scrapheap if plans for a new shop at a waste centre go through.
Published 15th Sep 2017, 10:22 BST

- 2 min read
Updated 15th Sep 2017, 11:30 BST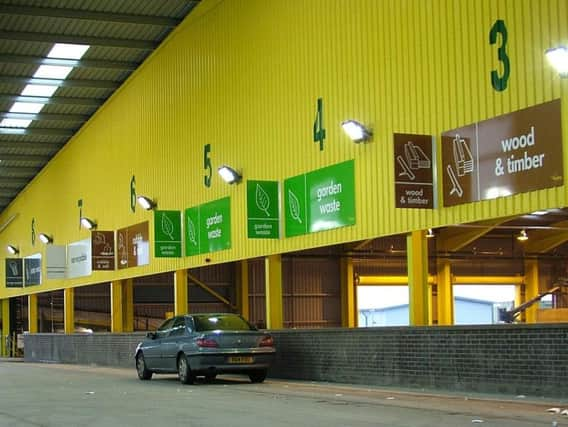 FCC Environment has submitted an application for a re-use store at the Kirkless recycling centre.
The new facility would collect items which are nearly new or still in good condition and offer them for sale rather than putting them in the huge heaps of unwanted material for recycling.
FCC Environment, which operates the household waste recycling centres at Slag Lane and Chanters Industrial Estate as well as Kirkless, says the concept has been a huge success at similar facilities elsewhere in the country and hopes Wiganers will support it as well.
The company's head of external affairs Julie Fourcade said: "We are all used to taking stuff to the tip and putting it in the right bin but there's a gut feeling in the industry we should be re-using more.
"We often see things going into the various bins, particularly bikes, bits of furniture and bric-a-brac, which is almost new.
"At one particular site someone brought a brand-new kitchen sink still in the film wrapping. She had bought a metal sink, decided she didn't like it, bought a ceramic one instead and couldn't be bothered to take the metal one back to the shop. That's such a shame.
"We now want to put a shop on site at Kirkless. If it goes through when you go to Kirkless you will be able to drop off items of value for the shop and stay to do some shopping and pick up a bargain as well.
"We really hope Wigan residents will be supportive and get behind this."
The firm has partnered with homelessness charity The Brick for the re-use project, with Wigan Council giving Queen's Hall Action on Poverty almost £200,000 from the Deal for Communities Investment Fund.
Coun Kevin Anderson, cabinet member for the environment at Wigan Council, said: "This will be a fantastic facility and we're so pleased to have been able to invest in it.
"Not only will it provide recycling education and advice to our residents but it will mean we can recycle and reuse items that are brought to our recycling centres and they can find good homes in the borough rather than ending up in landfill.
"There will also be training and volunteering opportunities for local residents. It will be a great addition to the borough and we're delighted to be working with The Brick and FCC to bring it to life."
FCC Environment say residents visiting the Slag Lane and Chanters recycling centres will be able to drop items for the re-use shop there.
The firm hopes that if planning gives the green light the facility can be open by the end of the year.
The application proposes a two-storey building at the site containing the re-use shop as well as a contract office.
The existing welfare building at Kirkless will be moved, new security fences put up and the car park reconfigured.
A decision is expected next month and the matter has been delegated to officers