Cost of living: This £1 item could stop your boiler breaking down, according to a heating engineer
With another cold snap around the corner for many in the UK, a heating expert has advised homeowners to purchase a £1 item to prevent their boiler from breaking down
Watch more of our videos on Shots!
and live on Freeview channel 276
Visit Shots! now
The weather is expected to turn early next week with some parts of the UK predicted to have snow. As temperatures continue to fall across the country, Toolstation warns one particular issue is likely to affect homeowners.
According to Toolstation, insufficiently insulated condensate pipes are likely to freeze up and cause boilers to stop working. Heating Engineer at Seven Heating, Lorenzo Giove, has spoken to the retail company about how widespread the issue can become.
Lorenzo said: "During the cold weather in December, I was called and texted nearly 100 times by customers with the same issue - frozen condensate pipes. The condensate pipe is the external pipe which carries acidic water waste from the boiler out of the house to an external drain. When it becomes blocked with ice, your boiler stops working."
The heating engineer explains that prevention is the best option: "In the first instance, the easiest way to prevent a frozen condensate pipe is to lag the pipe. It's a cheap and easy way of preventing issues when the weather really starts to bite. With particularly cold weather expected until Thursday this week, I'd recommend doing this as soon as possible."
Lagging a pipe is an easy and affordable way to prevent your boiler from breaking down and the insulation can be purchased for less than £1. A spokesperson for Toolstation said: "Pipe insulation can be purchased for less than £1. A metre length of our most affordable insulation wrap costs just 99p and its thick foam cuts heat loss by up to 70%, protecting against frost and freezing.
"All you need to do is wrap some insulation around the pipe. You may like to use cable ties to ensure it's fastened on tightly."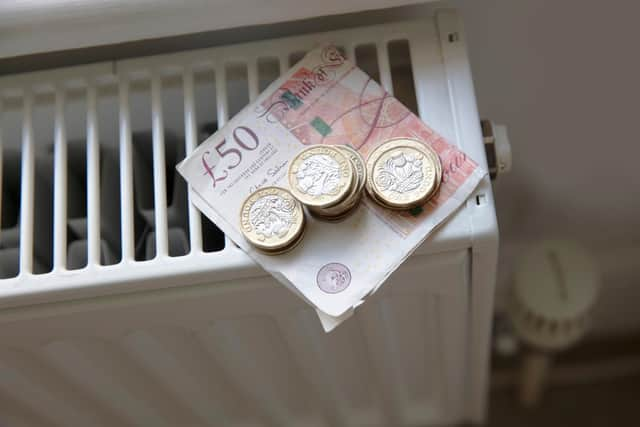 However, if it's too late to carry out the preventative measure, a kettle should be all you need to fix your boiler issue. Lorenzo explained: "Generally speaking, a boiler will flash up a fault code if the condensate pipe has frozen and caused an issue. Head outside and locate the waste pipe coming from the exterior wall.
"Cover the pipe in something like a tea towel and pour over several rounds of boiling water. The towels will help retain the heat from the hot water and you will start to hear the cracking of the ice. Hopefully, all being well, it will get things moving and working again."