First News: Peake viewing as Tim Peake hosts brand new space programme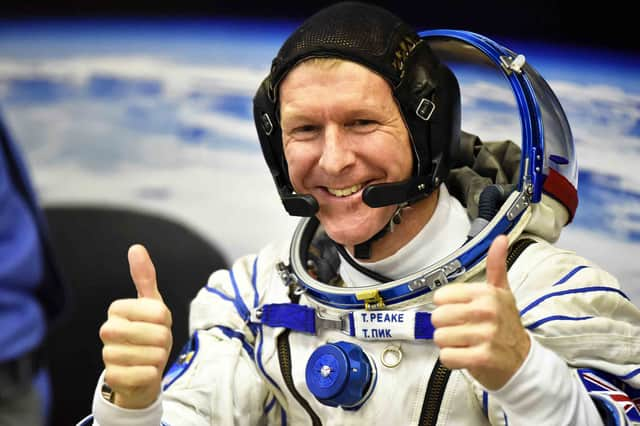 Peake was the first British astronaut to visit the International Space Station (ISS), back in December 2015. He stayed on the ISS for six months, took part in over 250 scientific experiments and conducted a spacewalk to repair the station's power supply.
He has been an astronaut for the European Space Agency since 2009, but recently announced his retirement. Days later, he was confirmed as the host of Channel 5's first ever show about space.
The broadcaster said that Peake will explore the mysteries of our solar system and the galaxies beyond. The show, called Tim Peake: Secrets of Our Universe, will use CGI and archive footage to explore the cosmos.
Peake said: "There is always so much more to learn and uncover – we will never truly know all there is to know about the universe – but it is endlessly fascinating to me and to people worldwide, and I am delighted to continue my journey into uncovering its mysteries."
Young people! Send us your news and photos to [email protected] and have your story published on this page and, perhaps, in First News too.
Blue Peter badge winner
Three months ago, I signed up for a Blue Peter Challenge. The competition was called 'Create Something Great'.
For the competition I had to build what Blue Peter represents to me in the computer game, Minecraft.
I built a row of stalls that had the names of famous people who had been on Blue Peter. This led up to a small lifeboat, which I called 'Henry's Lifeboat' (Henry is the Blue Peter dog). The lifeboat was next to a large ship (the Blue Peter ship) which I designed with four decks. The decks had the themes of: Creativity, Kindness, Technology and Inspiration.
I was so excited when I got a call from Blue Peter to tell me I was in the top 30 entries. A few weeks later, I got a special orange Blue Peter badge in the post, and my entry was shown on the show.
I brought the badge to school and showed my class. I was really proud.
My mum was also proud of me as she also won a Blue Peter badge when she was my age (eight).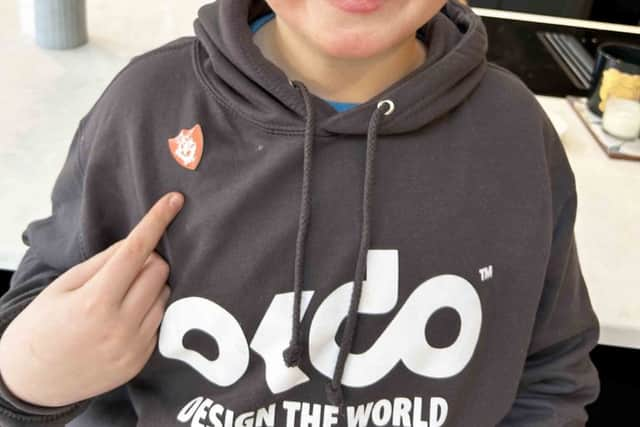 WOW!
A baby gecko travelled all the way from Egypt to the UK – almost 3,000 miles – in a punnet of strawberries. Nurse Nikata Moran said she couldn't believe it when she saw a 'little head' popping out from her fruit!
DIARY DATES
Schools and nurseries across the UK will be taking part in some mega maths activities to help raise money for the NSPCC and its children's services such as Childline.
Safer Internet Day
A chance to learn all about staying safe online and what dangers to look out for such as online bullying.
WEEKLY PUZZLE
LAST WEEK'S SOLUTION