How to save money on prescriptions and medication: Which? has 8 ways to save on rising prescription fees
Prices of prescription fees are rising in England - here's multiple ways to save money  according to Which?
Consumers across England are facing price hikes across various different sectors in April. These include prescription fees rising by 30p for people in England – taking the total price to £9.65 per item.
Consumer brand money-saving-monday-save-money-on-prescriptions-and-medications/">Which? has found eight ways you could save significantly on prescriptions as well as ways to save on medication bought in-store to avoid the price hikes that are set to be active next month.
A spokesperson said: "As the cost of living crisis continues to pile pressure on household budgets, and with prescription costs due to rise next month, many of us will be looking for ways to save.
"If you frequently buy prescriptions, you can make significant savings by purchasing a prepayment certificate. Where a prescription isn't required, you should avoid buying pricey branded medicines and opt for cheaper own-brand or generic painkillers instead."
1. Get a prepayment certificate
Those who purchase a minimum of four prescriptions in three months – or 12 or more prescriptions in 12 months – could save money with a prepayment certificate (PPC). A PPC covers all NHS prescriptions, including dental prescriptions, no matter how many items are needed.
2. Save money on medication for the menopause
People who take hormone replacement therapy (HRT) for going through the menopause will be able to access a new type of prescription prepayment certificate from the beginning of April. The new PPC will last for 12 months and can be purchased for £19.30 – the equivalent of two individual prescription charges.
3. Some people can access free prescriptions
England is the only country within the UK where customers usually incur a small charge for some prescriptions - with prescriptions free of charge across Northern Ireland, Scotland and Wales. People may also qualify for free prescriptions due to their age, if they have a low income or receive certain benefits.
4. Ask for a bigger prescription
It is worth asking your doctor for a larger prescription, especially if it is for a medicine you take regularly which is not dangerous if overused.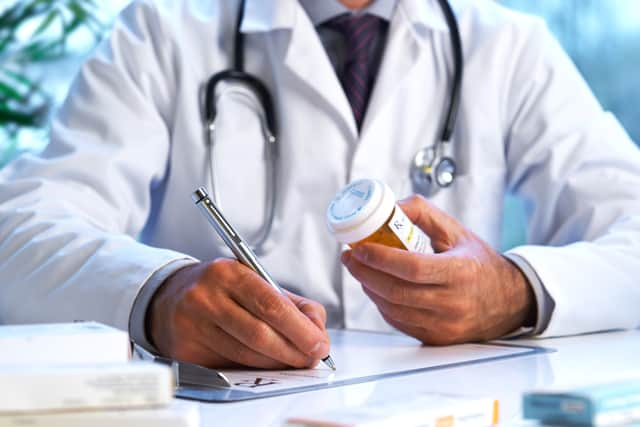 5. Consider whether you need a prescription
If you're prescribed common medications such as painkillers or creams which are also available over the counter - you may not require a prescription and could save money by shopping around for the best price.
6. Ditch big brands and buy from supermarkets
As mentioned, a lot of medicines prescribed by a doctor can be purchased from a supermarket. However, beware that branded painkillers can be expensive – and if you buy them regularly then costs add up. Budget and non-branded versions of common painkillers such as paracetamol and ibuprofen usually cost a fraction of their branded counterparts.
7. Think twice about combination remedies
Many cold and flu tablets are usually combinations of different things, such as 'cold and flu' tablets, which usually contain caffeine, paracetamol, and phenylephrine hydrochloride, a decongestant. However, a similar caffeine effect can be achieved by taking a much cheaper generic paracetamol and drinking a cup of tea or coffee.
8. Get cashback and use loyalty apps for extra savings
If you buy medicines online, you may be able to use cashback sites when shopping. New customers at shops such Boots and Lloyds Pharmacy can get up to 10 per cent cashback using TopCashback.