Nicola Bulley still missing: Partner shares heartbreaking message as head diver admits case is 'so strange'
Nicola Bulley, a mum-of-two from Inskip, has now been missing for 11 days - with the head diver on the case admitting her disappearance is 'strange and unusual'.
Watch more of our videos on Shots!
and live on Freeview channel 276
Visit Shots! now
The partner of missing mum-of-two Nicola Bulley has shared a heartbreaking message as police share new CCTV footage of her on the day of her disappearance. Paul Ansell told Sky News that Nicola "has to be found safe and well" because "I can't put those girls to bed again tonight with no answers".
It has now been 11 days since Nicola, from Inskip, vanished after last being seen walking her dog next to the River Wyre in St Michael's, Lancashire on January 27. The dog, named Willow, was found shortly afterwards running loose in an "agitated state"- along with Nicola's phone which was placed on a bench and still connected to a Microsoft Teams work conference call.
Despite an extensive search by police, specialist diving teams and members of the local community over the last 11 days, no other trace of the 45-year-old has been found. At the moment Lancashire Police say that their "current working hypothesis" is that Nicola fell into the river, although this has been refuted by her sister Louise Cunningham who posted on social media that there is "no evidence whatsoever" to suggest this happened.
Speaking to BBC Breakfast this morning (Tuesday, February 7), head of the team of underwater experts searching the River Wyre, Peter Faulding, admitted it was the "most unusual" case he had worked on over his 20-year career. He said: "Normally when we deal with a drowning victim, they are where they go down.
"I would expect to find Nicola in the water right in front of the bench where she went down. She would not have moved, maybe two or three feet - this is so strange. In my 20-odd years of doing this, I have worked on hundreds of cases and I have never seen anything so unusual."
It comes as police release new images from Nicola's doorbell camera showing her on the day she disappeared. The pictures show the mortgage advisor with her dog wearing a long dark coat and with her blonde hair pulled back into a ponytail.
In an update, Lancashire Police said: "We can say with confidence that by reviewing CCTV, Nicola has not left the field during the key times via Rowanwater, either through the site itself or via the piece of land at the side. Also, we can say that she did not return from the fields along Allotment Lane or via the path at the rear of the Grapes pub on to Garstang Road.
"Our inquiries now focus on the river path which leads from the fields back to Garstang Road - for that we need drivers and cyclists who travelled that way on the morning of January 27 to make contact."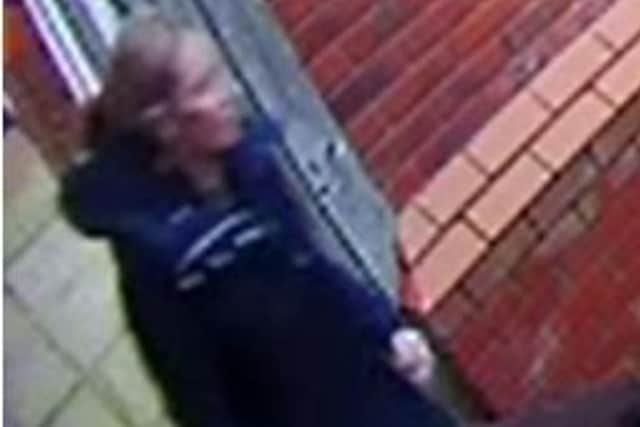 Where is Nicola Bulley? What we know so far and full timeline
Nicola is last seen walking her dog, a brown-coloured Spaniel named Willow, next to the River Wyre in St Michael's - a village in Lancashire. The last confirmed sighting of her was at around 9.15am on Friday, January 27. It is understood she dropped her two little girls off at school before setting off on her walk.
Shortly afterwards, Nicola's dog was discovered running loose between the river and a bench. Her phone was found on the bench, connected to a Teams work conference, as was her dog's harness and lead. Fellow staff told The Telegraph that Nicola had logged onto the meeting at 9.01am, was muted and didn't have her camera on.
That weekend (Saturday, January 28 - Sunday, January 29) the huge search for Nicola continues with police deploying drones, search dogs, underwater search teams and other resources. The local community, joined by partner Paul, also join in the search. 
A police press conference is held on Monday, January 30. Chief Inspector Chris Barton, of Lancashire Police, tells reporters that the force is following a number of lines of inquiry and keeping "an open mind". Nicola's husband, Paul Ansell, says he and his family are living in "perpetual Hell".
On Tuesday, January 31 a key witness came forward after police had been searching for - a man with a "small, fluffy white dog" who had seen Nicola on her walk. It is understood the witness spoke with officers that evening.
On Wednesday, February 1, police began searching an old abandoned house next to the River Wyre. The house is said to be directly opposite the bench where Nicola went missing, over a 10ft garden wall.
Nicola's elderly parents, Ernest and Dot, told The Mirror they "dread" to think they will never see their daughter again, and that they worry "someone has taken her" as there was no sign of her slipping or falling by the river.
On Thursday, February 2, Nicola's family shed further light on how they are coping, with Paul revealing that Nicola's two daughters believe their mummy is "lost". 
On Friday, February 4, police say they believe that Nicola "fell in the river" but "remain open to any inquiries". Nicola's sister Louise posts on Facebook the same night, urging the public to keep an open mind as "there is no evidence whatsoever" to suggest she fell into the water.
Over the weekend, Nicola's friend Tilly Ann shares 11 key points to dispel misinformation about the case, including that the only CCTV camera that 'would have seen everything' on the day Nicola went missing 'was broken'.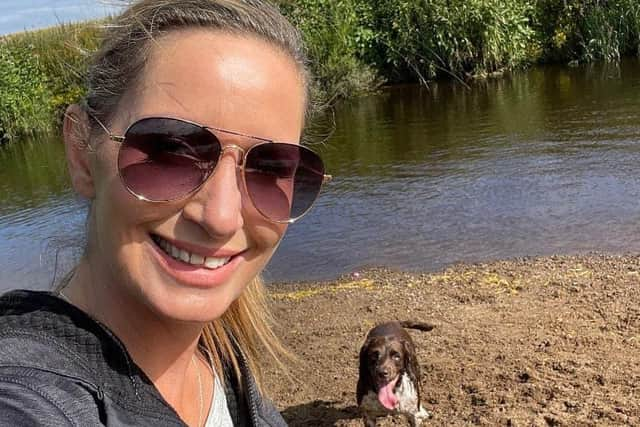 11 key points in Nicola Bulley disappearance shared by friends
Nicola and her partner Paul both mostly work from home which is why he was at home that day and the house has CCTV
They both do this walk regularly and Paul is very well known in the community and very well recognised
Their dog, Willow, never has her harness on for a chunk of that walk - it's removed at the gate of the top field and then put back on at the gate when they leave
The couple very rarely take the ball out for walks with Willow and haven't done for a while because she is protective over the ball
 Nicola would often put her phone on loudspeaker when talking
The dog was found very close to both the bench and the harness. The harness was found on the floor not on the bench
Nicola is an incredibly strong swimmer
She drove to the school to drop her two daughters off and then left her car there and walked to the river
The dog was dry when found
The dog has since been back
There's CCTV at the back of the caravan park. The only camera that isn't working is the one that would have seen everything
Who is Nicola Bulley?
Nicola Bulley is a mum-of-two who lives with her family in Inskip, a ten minute drive from where she went missing in St Michael's, Lancashire. She is 45-years-old, originally from Chelmsford, Essex and works as a mortgage adviser for Exclusively Mortgages.
Police said Nicola speaks with an Essex accent. She is described as white and 5ft 3ins tall, with light brown, shoulder-length hair. At the time of her disappearance, Nicola was wearing a long black gilet jacket, black jeans and olive green ankle wellington boots.