Best beer subscriptions for 2023: we review craft beer box deliveries
Delicious new beers from craft breweries delivered direct you your door: we review the best beer delivery services 2023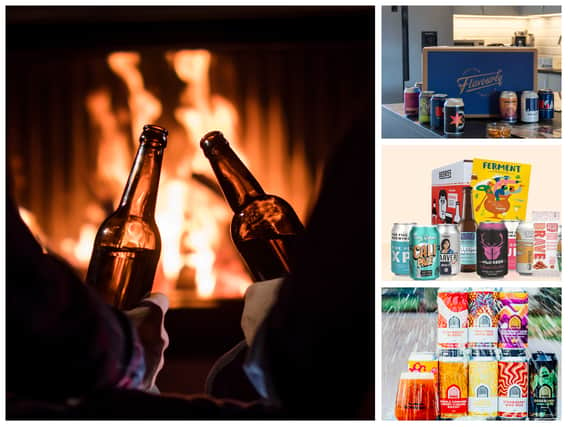 This article contains affiliate links. We may earn a small commission on items purchased through this article, but that does not affect our editorial judgement.
Beer subscription services are now an established way for drinkers to get a regular supply of beers delivered to their door. They offer customers regular deliveries of the kind of beers they like, or introduce them to the latest breweries and trends, often at a price that beats buying the beers on an individual basis.
In the past few years, the subscription market has seen a lot of changes. Some of the original groundbreaking services are no more, while a large number of newcomers have entered the fray, hoping that their model and access to beers finds a big enough audience. And it's not just retailers who have adopted the subscription model, increasingly breweries are providing subscription services to customers with the likes of Anspach & Hobday, Northern Monk and Brew York getting in on the act.
What should I look for in a beer subscription?
If you're looking for a regular selection of delicious beers delivered to your door then it can be tempting to plump for the one that offers the best ratio of beers-per-pounds spent, but it's worth looking beyond price alone.
Some services go to great lengths to source the latest, rarest brews, making them pricier than others; some have finely tuned beer profiling mechanisms, creating boxes unique to your tastes; some focus on themes that allow you to further expand your knowledge of the beer world; while others have more of a club feel that bring membership benefits beyond the bottles and cans in each box.
Why sign up to a beer subscription?
They're great for broadening your beer knowledge, usually offering beers not available at your local pub or supermarket, and from craft breweries from around the world.
The best ones comes with tasting notes, magazines, or even podcasts to explain what beer you're drinking, it's brewery of origin and how it was made.
Many subscriptions comes with discounted prices, making them more cost effective than heading to the bottle shop - particularly on introductory offers.
The best curated delivery services offer a diverse beer selection tailored to your tastes - from pale ales, session IPAs, 500ml bottles, to crisp pilsners, hoppy little numbers, and award winning British beers.
Because it is such a (ahem) saturated market for beer subscriptions, beer boxes are available in a range of sizes, with the range of beer, price you pay, and the size of the each month's box varying according to your need. Some of them even offer online live tastings to guide you through your brews.
To help you choose the right subscription box service for you we've profiled seven of the best, each offering something slightly different.
Take a look at what each one offers, weigh up the price (not forgetting to add postage), and sit back and enjoy the huge range of delicious beers each one brings.