Best head torches UK 2023: bright, reliable head torches for camping, hiking, mountaineering and power outages
A headtorch is an essential for most adventures: from camping, trail running, to mountaineering. Here's what to look for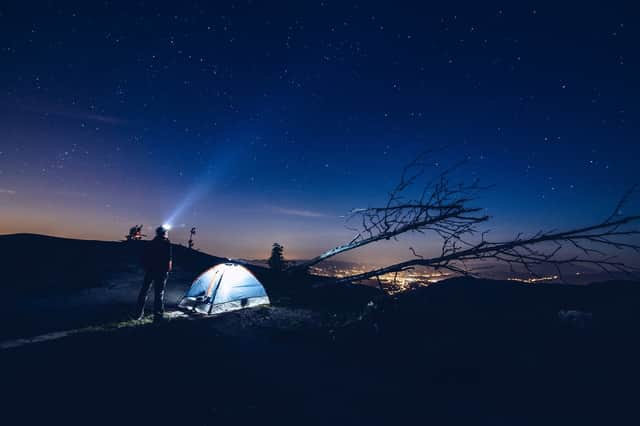 This article contains affiliate links. We may earn a small commission on items purchased through this article, but that does not affect our editorial judgement.
It pays to make a good and thorough packing list before you go camping - many of the easy things to forget, like head torches, become the most valuable items in your possession when you get out into the wild and are designed to make life much easier.
Head torches are a must - not only do they light up the area around you, many of them come with SOS flashing, low-level eye-friendly red lighting and a large amount of battery life suitable for lighting up the space around you on the darkest of nights.
What to look for in a head torch
When deciding what kind of head torch to go for, check out the power of the lighting (measured in lumens), beam distance (you want something adjustable), the battery longevity and the weight.
300 lumens should be good for general camping and reading at night, but if you're adventuring into dark circumstances (say, spelunking), you'll want to look for 750 lumens.
The longer the battery life the better, naturally. Some torches come with additional power packs and many are still powered using conventional AA or AAA batteries - be sure to check which version you have before you head out and be sure to pack a spare set of batteries!
Weight-wise, the lighter the better, though of course that leads to a trade off in power and beam length.
The aforementioned red lighting often helps during GPS-reading sessions, or reading a book in a tent when a softer light is more suitable as to not disturb your companion.
In testing these torches, we found that there's a compromise you may have to make - longer beams and brighter light inevitably sometimes mean a heavier battery back, more batteries to purchase or a generally heavier weight - we've noted those torches that are light and feel like a better fit for more active pursued.
Waterproof headtorches
When looking at headtorches, consider if you're heading into wet conditions, and how wet they will be - headtorches have waterproof ratings that cover all eventualities.
IPX4 means splash-proof (ideal for walking or running), IPX6 can take a sudden shock of water (say, if you're paddleboarding or on a boat) while IPX8 can be submerged (if you end up in the drink, for whatever reason).
Here are some of the best head torches we've tested for 2022.