Best ladies' Breton tops UK 2021: stay cool and collected in one of these French tees this summer
The perfect neutral top, a Breton top is a breezy, elegant addition to every summer wardrobe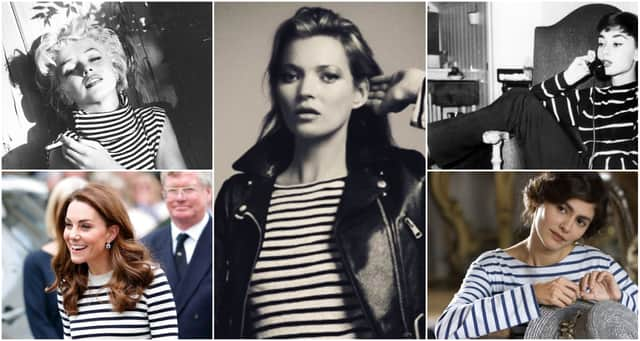 This article contains affiliate links. We may earn a small commission on items purchased through this article, but that does not affect our editorial judgement.
The Breton top was once worn by French Navy men as part of their official uniform, but it was Coco Chanel who brought the design into mainstream fashion in the 1920s.
For over 100 years now, the Breton stripe has been a staple of women's wardrobes, but of course it's been given plenty of modern updates - including splashes of colour.
In 2021, it's more fashionable than ever. Boden has sold 70,000 Breton tops so far this season (they have 17 iterations, the red and blue the most popular), while online aggregate site Lyst reported a 109 per cent increase in searches for striped shirts.
What's so special about the stripe-y number? It's both refined and egalitarian, casual and elegant. Jean Seberg wore one, so did Jackie Onassis, Kate Moss and Kate Middleton - even Kurt Cobain rocked the stripes in his time.
It's beatnik and bourgeois all at once - the upper crust are as likely to wear one as an artist.
And it never looks bad: all you need is a pair of jeans or colour-matched mini, an over-sized jacket, and a gorgeous pair of shades, and you're set for summer.