Camping tents UK 2022: best family 4-man tents, including budget and blackout options from Quechua, Outwell
Headed camping with family or friends? These are the best four-man tents in the UK, including black-out and spacious options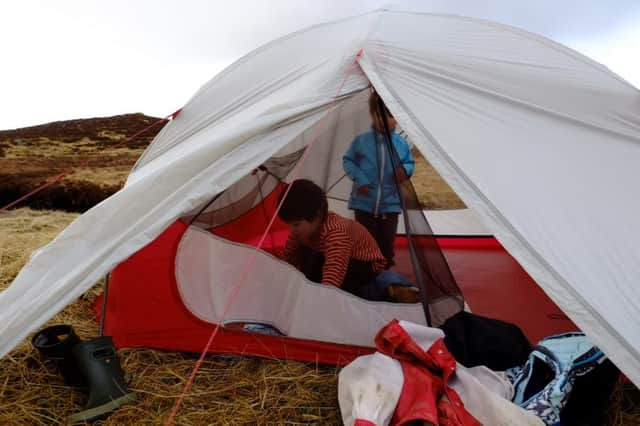 This article contains affiliate links. We may earn a small commission on items purchased through this article, but that does not affect our editorial judgement.
A tent is a wonderful investment purchase - with a little bit of TLC at the end of each trip, a decent camping tent will last for years and facilitate many great holidays.
What tent should I buy - backpacking, family, or four-man?
Depending on the kind of holiday you're planning, there are a number of different tent sizes and configurations to consider. Family-style tents are usually bigger, with multiple compartments for convenience, storage and privacy.
Four-man tents, which we will be looking at in this article, are a happy medium-ground; perfect for two with ample room and storage space, or additionally suitable for a small family or friends if you're looking to go away in a slightly larger group.
What to look for in a four -man tent
It's worth looking into waterproof ability, especially when it comes to the outer 'fly' sheet which will protect you from the elements.
Pay attention to quality of attachments and zips too, as well as the amount of guy ropes and security ability the tent has. Additionally, we'd recommend doing some research in terms of inside the tent too - are there storage compartments?
Does it have a loop to hook up a torch or a lantern? Is there anywhere to stow away luggage or store other various bits of camping equipment? If you can, see if you can set up or try out a demonstration model and practice erecting the tent before you travel.
Get kitted out for your camping and backpacking adventures.
Here are our picks of the best four-man tents on the market.